This is the new Rolls-Royce Ghost Six Senses concept, it debuted today at the Beijing Auto Show. The Ghost Six Senses concept is based on the new Ghost LWB and must be seen as the utmost luxurious Ghost money can buy. Rolls-Royce says it is a concept for now, meaning it is very likely some sort of Six Senses special edition will hit the Chinese car market soon.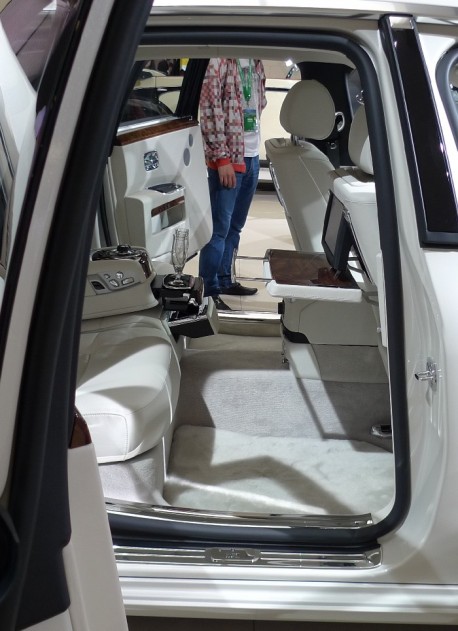 The name Six Senses is a marketing-thingy, from Rolls-Royce's press release:
Approaching this luxurious Rolls-Royce and opening its coach doors immediately ignites the senses for sight, taste, touch, sound and aroma. And the sense of surprise and delight continues as guests encounter the lavish use of soft, sumptuous leathers, finest veneer detailing and special bespoke enhancements.
That indeed is five senses, RR says number six is a super-duper sound system. Yup. Other special features include a fridge, pick-nick tables, creamy leather called "natural grain leather", lambswool rugs and a large panoramic sunroof. The standard Ghost starts at 3.99 million yuan in China, or 632.000 USD, any special edition will certainly go to five.