The Renault Talisman sedan debuted at the Beijing Auto Show last week and Renault now has formally launched its biggest sedan on the China car market. The Talistman is imported and therefore expensive, price starts at 318.800 yuan and ends at 484.800 yuan. Deliveries will start in June.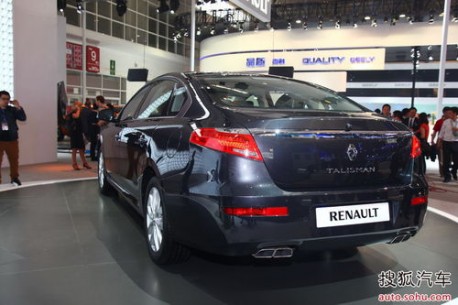 The Talisman will be imported from South Korea, it is based on the Renault-Samsung SM7 that by itself is based on Nissan's J31 platform. The Talisman is powered by a 187hp 2.5 V6 or a 254hp 3.0 V6, both from Nissan, mated to a CVT or a six-speed tiptronic.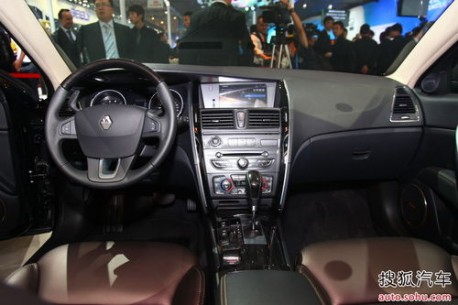 The Renault faces tough competition thanks to its high price, for the same money Chinese car buyers can get an Audi A6L, a BMW 5Li, a Benz E-L, a Volvo S80L or a Toyota Crown. Things are even harder for the Talisman because Renault is now a very well-known brand in China, and certainly not a well-known luxury brand.
Via: Sohu.com.