The new Renault Talisman officially debuted at the Beijing Auto Show. The Talisman will be imported from South Korea, it is based on the Renault-Samsung SM7 that by itself is based on Nissan's J31 platform. Renault had two black Talisman on its booth and China seemed not very impressed, minutes after the press conference the Talismen stood all alone.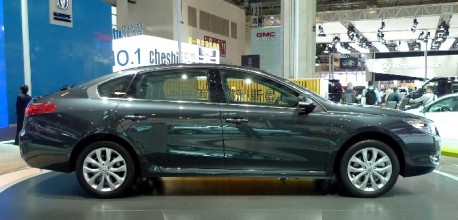 The Talisman's design has really nothing to get excited about, Renault didn't even bother to put some decent alloys on! Because it is imported the Talisman will be more expensive than locally made competition, and that is a serious problem in this highly competitive segment. Renault has been trying for many years to start local production in China, preferably with Dongfeng, but so far without the desired result.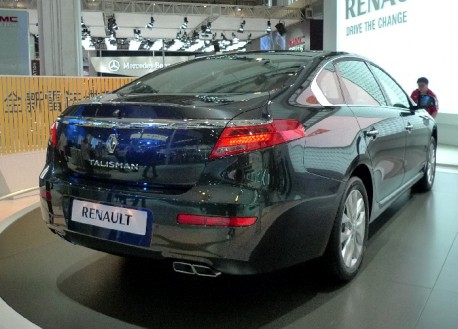 The Talisman is powered by a 187hp 2.5 V6 or a 254hp 3.0 V6, both from Nissan, mated to a CVT or a six-speed tiptronic. It will be listed on the Chinese car market in June, price will start around 300.000 yuan.