A lazy Saturday afternoon in Beijing, time so for Bling! Here we have a very fine last-gen BMW 5-series in some strange kinda silver with a chrome bonnet and back. It had an M5 badge but that is bluff, this indeed is a rather ordinary China-made Brilliance-BMW 5Li with a body kit. No matter, the bling is good…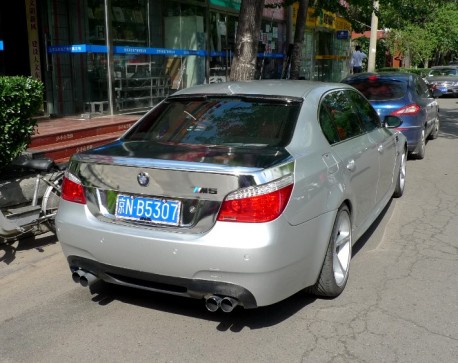 This great car was parked in front of a copied-DVD shop not far from my home in east Beijing. It was a sunny day so the bling did hurt the eye, quite a bit. Body kit includes a messy ensemble at the back with a carbon fiber-style diffuser and four cheap looking exhaust pipes. Race tires a nice touch. Now the best part: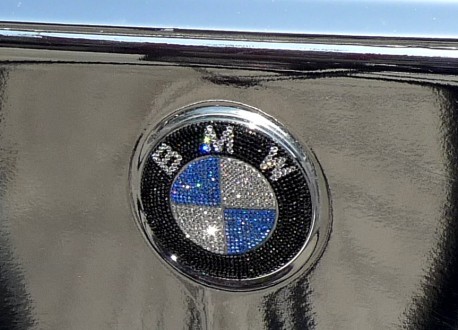 Impressive! This sort of logo is a new trend. They are hand-made with shiny crystals, sometimes real ones, sometimes plastic fake ones. This was a plastic fake. Still expensive however due to labor, the fake ones go for at least 150 yuan, real crystal ones can cost up to 25.000 yuan. Very shiny, very nice. Good car, approved!