On November 17, Exeed's brand-new sedan called Sterra ES is now open for pre-sale with a price range of 248,000 – 358,000 yuan (34,400 – 49,600 USD), available in a total of five models. The Sterra ES is Exeed's first pure electric vehicle under the brand's Sterra new energy vehicle series and is expected to launch later this year. Exeed is a high-end brand under Chery.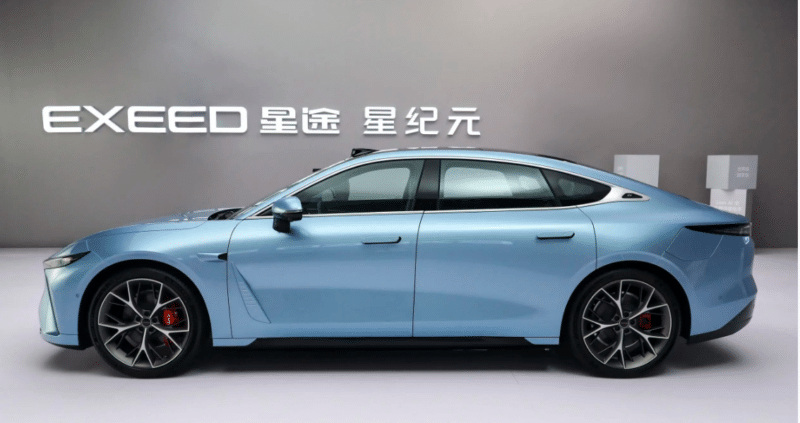 Positioned as a medium-to-large sedan, the Exeed Sterra ES is based on the E0X all-electric platform, coming in at 4945 mm long, 1978 mm wide, 1489/1480/1467 mm tall, and has a 3000 mm wheelbase. The new car is available in five exterior colors: blue, green, black, gray, and white.
The front face adopts a closed grille paired with through-type headlights. Its coefficient of drag is 0.205Cd thanks to the hidden door handles, multi-spoke rims, and fastback shape. At the same time, the front roof comes with an optional lidar, which indicates that an advanced driving assistance system is not absent.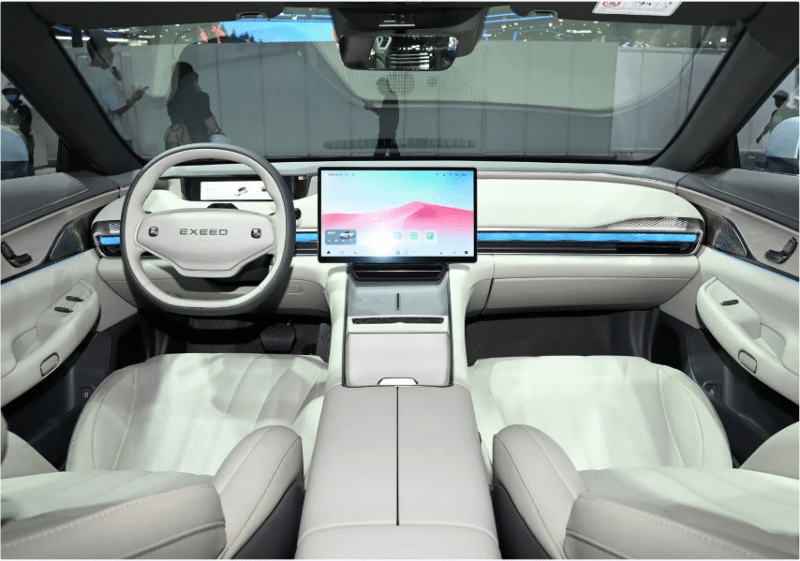 Inside, the cockpit is offered in three colors: porcelain blue, black, and white. The number of physical buttons is minimized, with the functions incorporated into the 15.6-inch floating central control screen with 2.5K resolution powered by a Qualcomm Snapdragon 8155 chip, a 12.3-inch full LCD instrument panel, and a two-spoke flat-bottom leather-wrapped steering wheel. In addition, two wireless charging pads are on the center console below the central control screen.
Furthermore, the car's Lion Melody sound system is supported by 23 speakers.
The Exeed Sterra ES is available in single-motor 2WD and dual-motor 4WD powertrain configurations, coupled with CATL batteries. The official 0 – 100 km/h acceleration time is 3.7 seconds for the 4WD configuration. Its 800V high-voltage fast-charging platform can achieve 150 km of battery life with just 5 minutes of charging time. The single motor offers two power versions: 230 kW and 185 kW; while the dual motors have a maximum power of 123 kW + 230 kW.
Plus Standard Range Version: 400 V platform, 185 kW/356 Nm electric motor, 66.4 kWh battery pack, 605 km CLTC cruising range
Pro Standard Range Version: 800 V platform, 60.5 kWh battery pack, 570 km CLTC cruising range
Max Extended Range Version: 79.9 kWh battery pack, 720 km CLTC cruising range
Max+ Extended Range Version: 97.7 kWh battery pack, 905 km CLTC cruising range
Ultra 4WD Version: 79.9 kWh battery pack, 650 km CLTC cruising range
Source: Exeed