This is the quite rare Geely Baofeng GT Sport, better known as the 'Geely GT', not to be confused with the brilliant Geely GT concept that debuted at the 2008 Beijing Auto Show. The Baofeng GT Sport, Baofeng meaning 'Leopard Wind', was a sporty cross-over thing based on the Geely Haoqing, aka Geely HQ.The Geely HQ again was based on the Tianjin Xiali which was based on the Daihatsu Charade.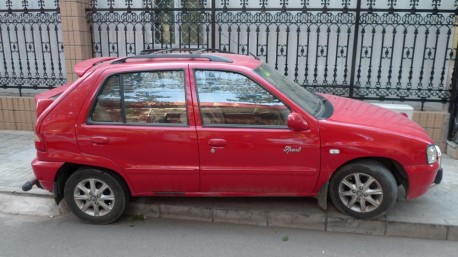 The Geely Baofeng GT came standard with everything you see. Bull-bars up front and at the back, a roof rack, sporty wheels, special head lights and best of all two large wings up and down the rear window. For down force! Power came from a China-made Toyota 1.3 liter 4-cylinder which pooped out a not-too-bad 86hp. Transmission was a 5-speed manual. The Baofeng GT was made from 2006 until 2008. Price in 2006 was just 45.999 yuan.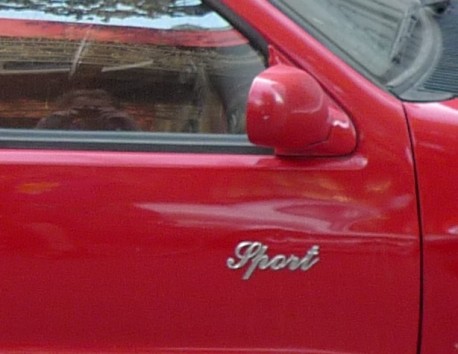 And this is interesting. The handwriting used for the word 'Sport' is the same handwriting Geely used to write the word 'Fashion' on the first-gen Meirenbao sportscar. The 'bao' is also the same character as in Baofeng (豹风), Meirenbao (美人豹) translates as 'Beauty Leopard'.

Here we go, from the Meirenbao.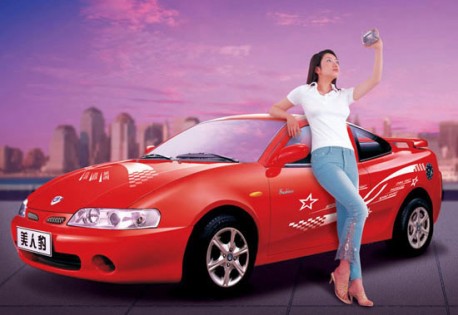 The original Meirenbao. Fashion-badge just left from girl's behind.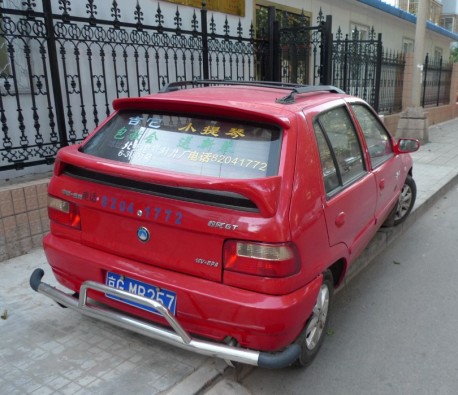 Bull bar on the back screams sport and adventure. Now, I found some original factory pics from the Baofeng: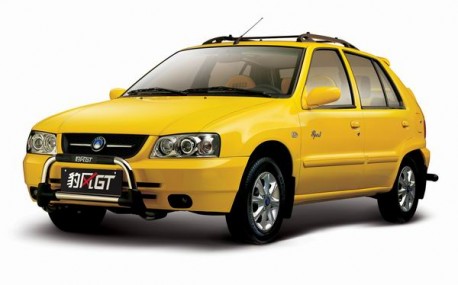 Only difference is the chrome strip above the grill, the red cars has it, this yellow car does not. Some HQ's had it, some not. Probably depended on the factory worker's mood.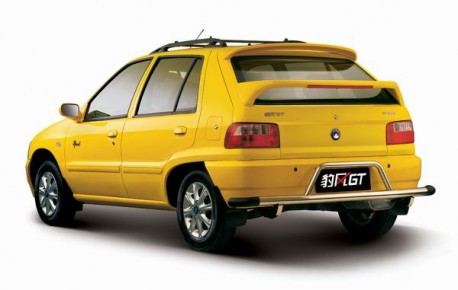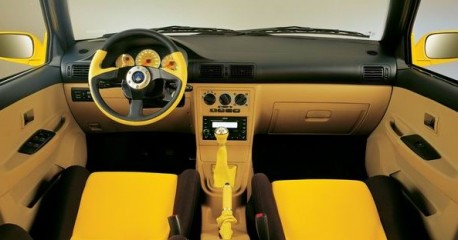 I am very happy to show you the interior. It was red in red cars, blue in blue, green in green. Eye for detail here with the yellow stuff around the stick, handbrake, seats, the wheel and the dials. Sporty wheel without airbag, this Baofeng GT Sport was faster than anything else on the road ans so able to avoid any crash. Great car!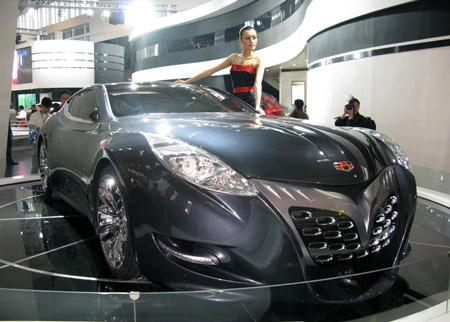 The 2008 Geely GT concept.