Monday morning, time for Extreme Tuning from China™®©! Here we have a very extremely modified Great Wall Cool Bear. Loads of extra plastic, lowered close to the ground, fat wheels, shiny alloys, big wing on the back, and so much more…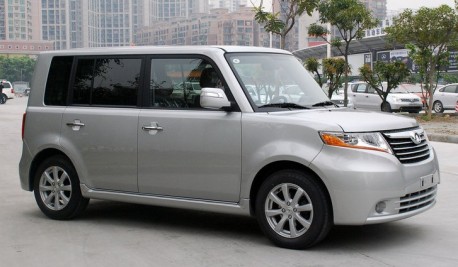 The standard Great Wall Cool Bear. Some say it loox like a certain Toyota Scion-thing, and it does. The Cool Bear is priced from 63.900 yuan to 87.900 yuan, making this a very cheap car for cool people. Lone engine is a 1.5 that poops out 105hp and 138nm. Size:3968×1695×1634, wheelbase is 2499. Back to Bisnis: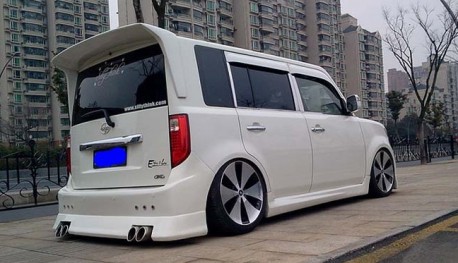 Low rider, look at those exhaust pipes! Alloys very fancy. Wing on the roof big enough to shelter a Chinese family. All fine, but it could have done with a bit more chrome overall. Now, the outside of this fine car could be considered a bit extreme, but waddabout the inside?!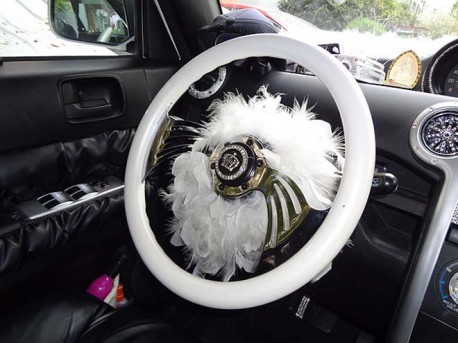 We, are in love.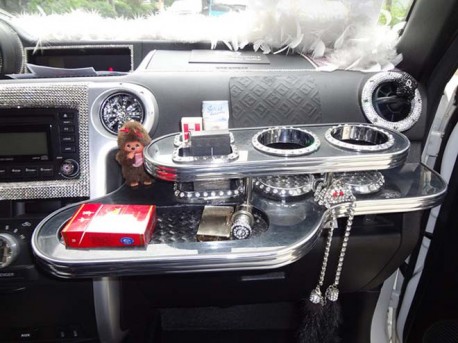 Tray just bloody brilliant, might block the airbag, but it's pretty, so who cares? We know about the owner, it's a man who made this car for his wife. Sure sure, we heard that one before! Let's bet who will drive it most… This great man spend 60.000 yuan (9430 USD) on this project, almost as much as another Cool Bear.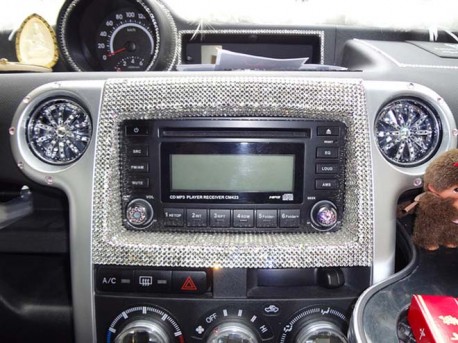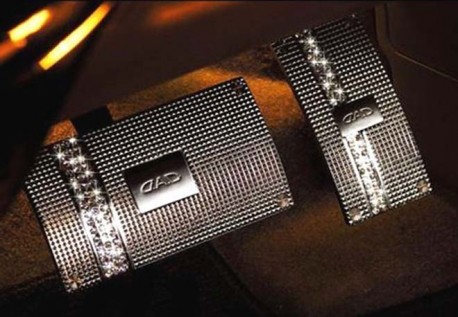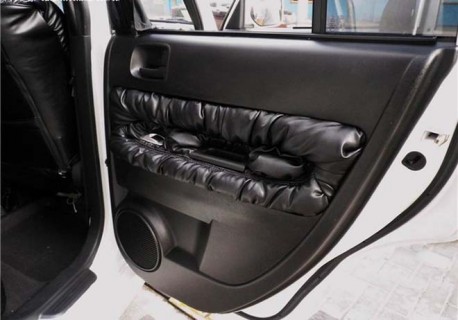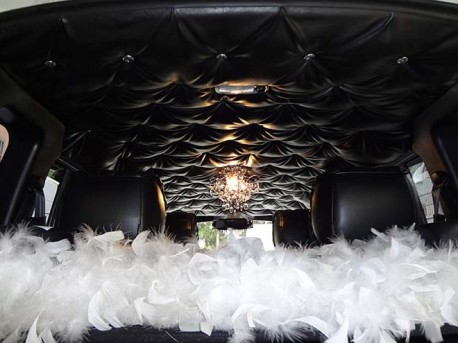 Roof lining makes car cozy.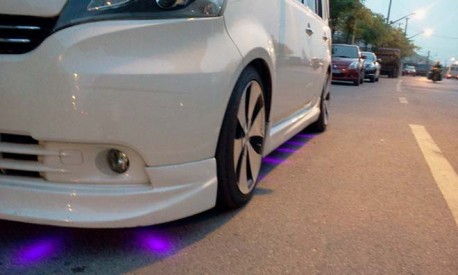 Purple a good color for a white bear. Well, this machine has been approved, very much.