Very interesting spy shots of the Toyota iQ EV testing in China. Toyota said earlier it would make only 600 electric iQ's this year; 400 for Japan, 100 for the US and 100 for Europe. Chinese media reports today that the Chinese market will get some as well, but how many and when is unknown.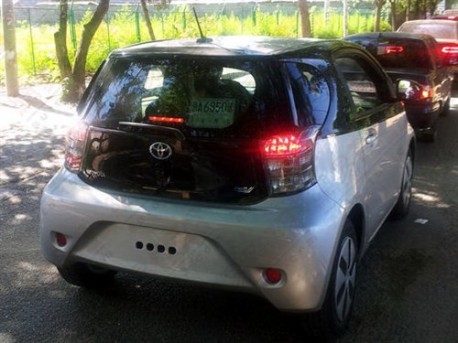 The iQ EV differs from the patrol powered iQ by its tow-tone paint, a smoothed-over grille, unique wheel covers, and some 'EV' badges here and there. The iQ EV has a range of around 80 to 100 km.
Toyota does not sell the patrol iQ on the Chinese auto market but the EV could function as a show case to strengthen Toyota's green credentials in China, which can be very useful because of the heavy involvement from the Chinese government in the auto industry. The government wants green & clean so bringing a high-tech electric car to the market will certainly score Toyota some points in Beijing.