This is the mighty Yang Jinlong from Fengyang County near Chuzhou City in Anhui Province. Yang Jinlong is only seven years old and extremely strong for his age. He can pull a Wuling minivan loaded with 8 passengers weighing a total of 1.85 ton kilo for over 25 meters. Powerrrrr!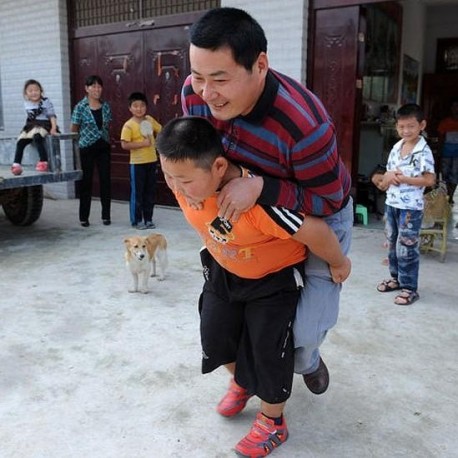 Yang Jinlong can also carry his dad around. Me guess our Jinlong can stay out in the bar as long as he wants when he is 10 or so.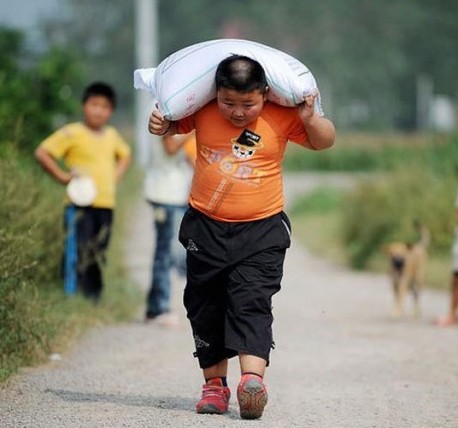 100 kilo cement, no problem! Other villagers wonder what… wonder… what… Well, villagers don't really think anything, but they sure must feel impressed somehow.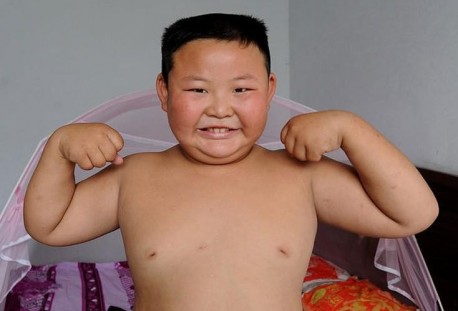 Wadda man! When he is 20 he can throw around trucks.
Via: MOP.