New spy shots show the JAC Eagle S5 (formerly known as the JAC SII and B-SUV) is ready for the Chinese auto market, it will debut on the Guangzhou Auto Show in December and it will be launched just before the end of this year. The Eagle S5 is the successor of the good old JAC Rein which is based on the first-gen Hyundai Santa Fe. Some sources however say the Rein will continue as a budget model.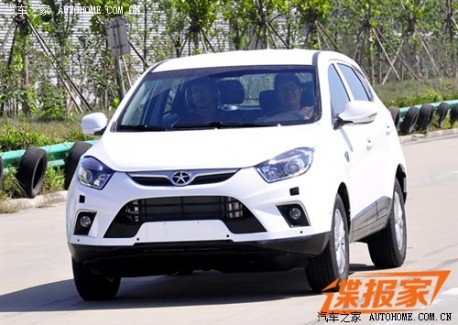 Price will range from 100.000 to 150.000 yuan. The cheapest Rein costs 80.000 yuan. Power comes from a 2.0 turbo mated to a six-speed manual or DCT. Drivetrain: 4×2 or 4×4. The Eagle S5 will compete with fine cars such as the Great Wall Haval H6, the Geely GLEagle GX7 and the BYD S6.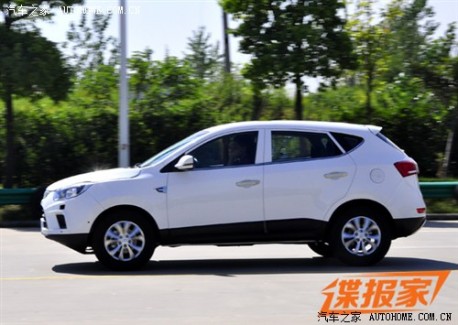 Design has a lot of Hyundai Tucson in it but as far as we know JAC and Hyundai didn't make any deal on the Tucson, so this could be a true 'Chinese copy'. JAC did get the first-gen Sante Fe legally from Hyundai under a license agreement, but the cooperation didn't go any further than that.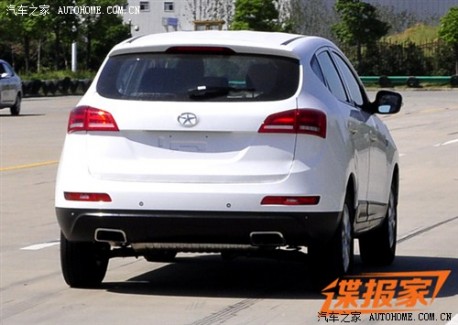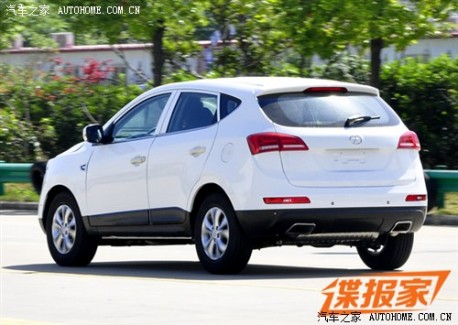 Via: Autohome.