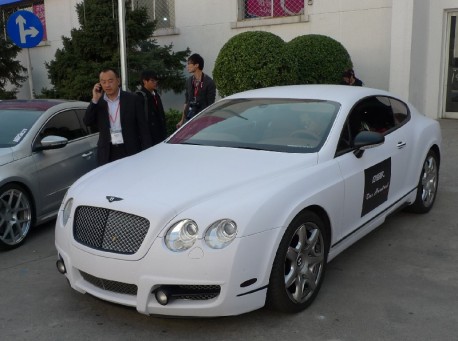 A matte white Mansory Bentley Continental GT, seen on the China International Auto Parts Expo (CIAPE) in Beijing. The wrap was of very high quality and neatly applied over the mirrors and bumpers. The Big Ben was further made pretty by a fat-ass Mansory body kit, including a low front bumper with weird small lights.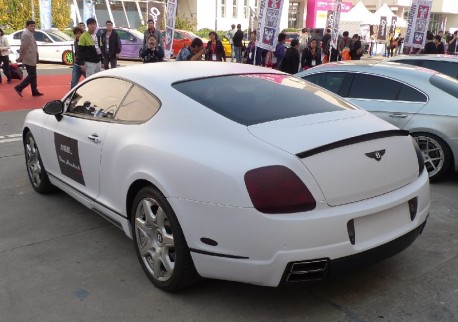 More fun at the back with stapled exhaust pipes, red covers on the rear lamps, a small black wing and several other black colored accents. Sadly the alloys are standard stuff, should have bigger and white, black or gold! Too bad about the wheels, but otherwise a fine project. Strangely the Mansory kit normally comes with much badder alloys, but maybe the owner of this Continental in Beijing thought the base alloys better.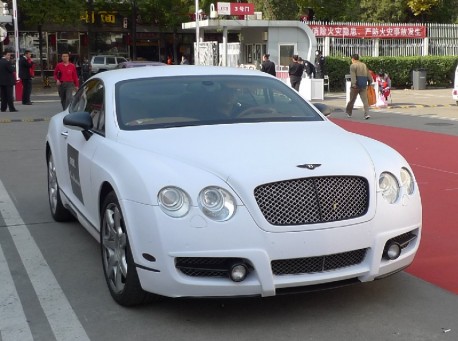 On the move, 560 W12 engine growling happily on that sunny day.