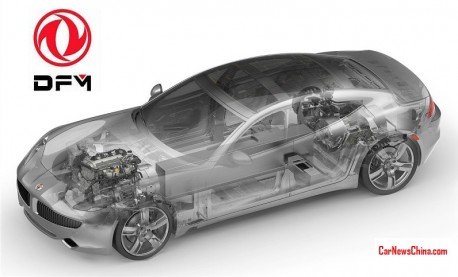 China's Donfeng Motor has emerged as a leading suitor for California-based Fisker Automotive, which is currently considering bids from several potential investors. Dongfeng Motor Corp has offered Fisker $350 (€261) million for an 85 percent stake in the company. Sources have revealed that Dongfeng could move production of the Karma from its current location in Finland to China if its efforts to acquire a controlling stake in Fisker are successful.
Fisker spokesman Roger Ormisher declined to confirm the report, but acknowledged the firm has "received detailed proposals from multiple parties in different continents, which are now being evaluated by the company and its advisers."
If completed, the deal could be a major boost for Fisker, which currently owes the U.S. Energy Department roughly $200 million for a green energy loan. The automaker is also short on funding for the development of its second model, the Atlantic, which is envisioned as a more affordable, higher-volume companion to the Karma plug-in hybrid.
A Fisker spokesman said the company has "received detailed proposals from multiple parties in different continents."
While Dongfeng is one potential bidder, another could be the Wanxiang Group which recently bought A123 Systems which makes the battery that powers the Karma. In a previous interview, Wanxiang President Pin Ni said he is open to a strategic alliance and "It's in our interest if we can help Fisker."
As we have previously reported, the bankruptcy of A123 Systems has halted Karma production for over six months. This has put a serious strain on the company's cash flow which is expected to run out by mid-year unless a sale or investment can be arranged.
Via: Bloomberg.