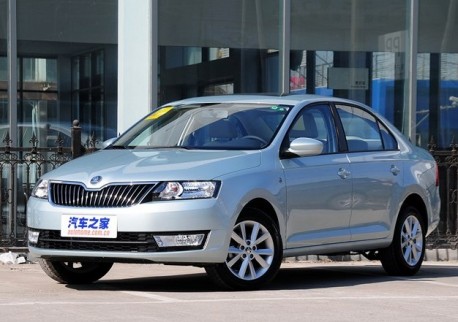 The very first pictures of the new Skoda Rapid all-naked in China. The SKoda Rapid will debut on the Shanghai Auto Show in April and will be launched on the Chinese auto market on April 18. The Rapid is made in China by the Shanghai-Volkswagen joint venture.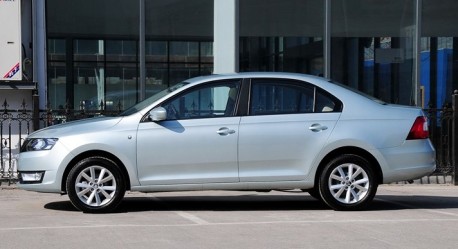 Price for the Skoda Rapid will range from 80.000 to 110.000 yuan. Engines: 1.4 with 89bhp or a 1.6 with 109bhp, mated to a five-speed manual or a six-speed automatic.  Size: 4501/1706/1469, wheelbase is 2603 and curb weight is 1160kg.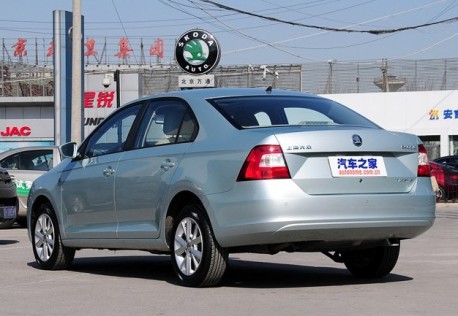 The Skoda Rapid is exactly the same car as the Volkswagen Jetta and Volkswagen Santana. Only the grille, badges, and some miniscule interior-details differ. All three cars share the same platform, bland design and engines. They cost almost the same as well, ranging in price from 70.000 yuan to 120.000 yuan.The Jetta is the cheapest, the Rapid sits in the middle, and the Santana on top.
Volkswagen is serious in attacking the cheap-sedan segment in China, but whether three such extremely similar cars will fight together well is doubtful.  The three vehicles need to attract new buyers that are now mostly buying Chinese or Korean-GM.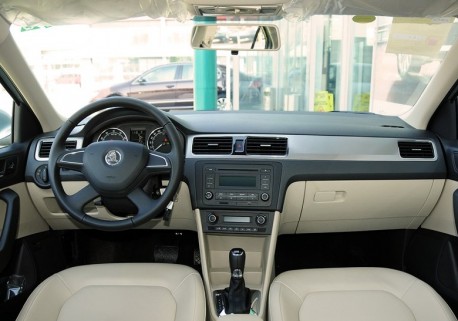 The interior. Compare with Santana, compare with Jetta. The only difference is…. the Rapid & Santana got square air vents, the Jetta got round air vents. That's it! Materials depend on trim, quality is the same. Why buy a Santana? For the badge? The Jetta will do.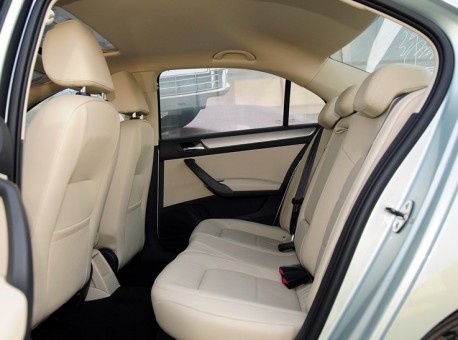 Legroom all right but seats are Chinese-short.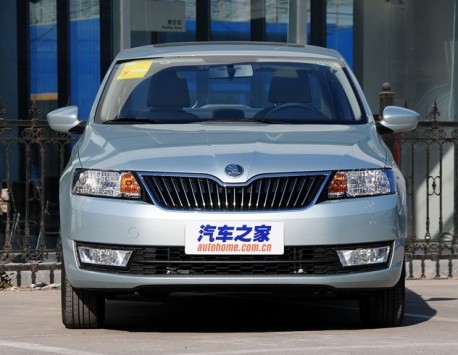 Rapid is not smiling.
Via: Autohome.