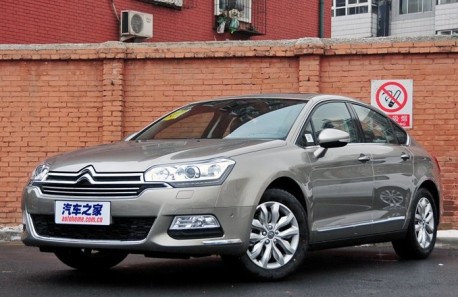 The facelifted Citroen C5 sedan has been launched on the Chinese car market, price starts at 176.900 yuan and ends at 298.900 yuan. The facelift includes a new grille, new head lights, new bumpers, new rear lights, new alloys, and an updated interior.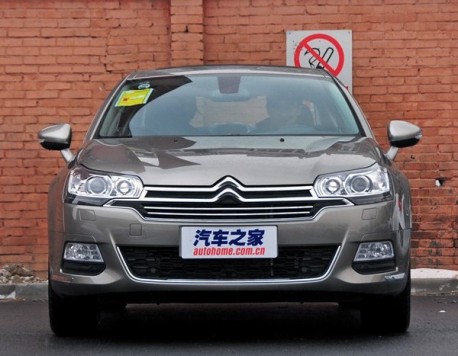 New grille not too pretty but extra chrome is very shiny. Chinese car buyers think: chrome = expensive = good, so automakers keep on adding more. The Citroen C5 is made in China by the Dongfeng-PSA joint venture alongside the Peugeot 508.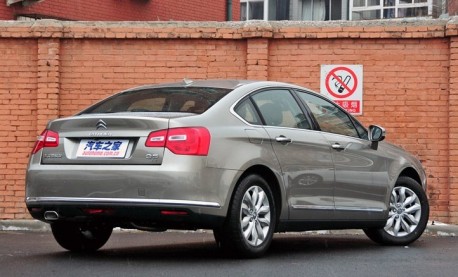 The old engines all continue in the facelifted Citroen C5: 2.0, 2.3 and a 3.0 V6. The modern and down-sized 169hp 1.6 turbo will be available in the China-made C5 too, but when exactly is not clear. Downsizing is becoming trendy in China too, but many car buyers still believe a big car should have a big engine. The trend is stronger in smaller-sized cars, say Golf,  where Chinese car buyers are perfectly willing to swap a 2.0 for a 1.5 turbo.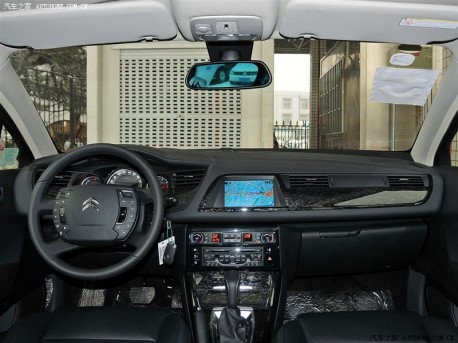 Better materials than before. Dash design basically the same, except for new flatscreen which only comes with the most expensive versions. The cheaper versions get this.
Via: Autohome.