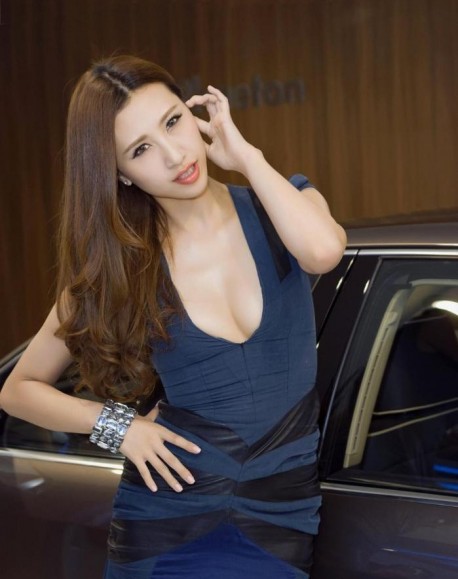 The Volkswagen Phaeton is a surprisingly popular limousine in China, competing head-to-head with the Audi A8, BMW 7 and Benz S. The 'badge-problem' that bothers the Phaeton so much in Europe and the US isn't so bad in China.
Chinese car buyers consider Volkswagen an up-class  automaker and are perfectly willing to spend big money on the best. However! The Phaeton is aging a bit so sales are slightly down. A smart Chinese Volkswagen dealer decided to give the old limo a Boost…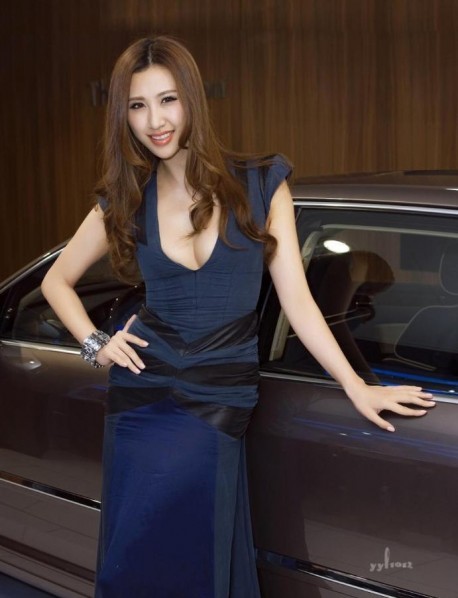 … with this incredible beautiful babe that seems to be some 65% Chinese and 45% something else. She seems to like the Phaeton very much, painted in some kinda poopish brown here, which isn't the best color for the vehicle, white & pink is much Better.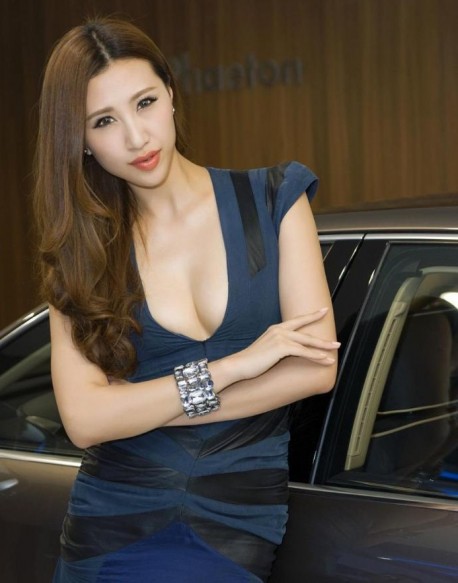 Hanging is all out for the Phaeton. Sex sells and such, still, it's nothing compared to what another Volkswagen dealer did to sell the Magotan (NSFW!).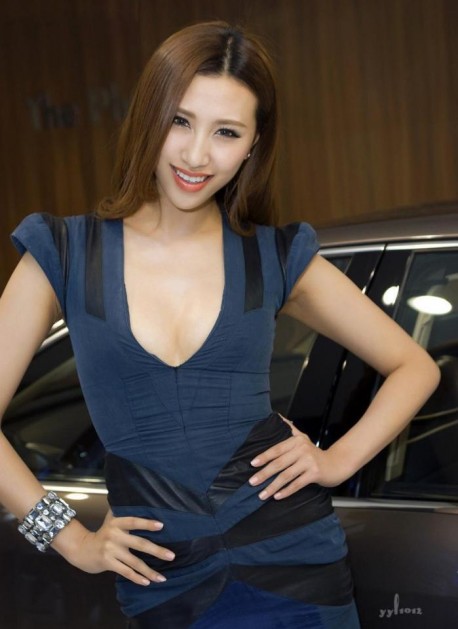 The Phaeton is imported into China and thus a bit expensive. Price starts at 758.800 yuan and ends at a massive 2.53 million yuan. The most popular variant in China is the W12, in black. The Phaeton is in fact so popular in China that Volkswagen has announced the next generation is basically developed for the Chinese market alone.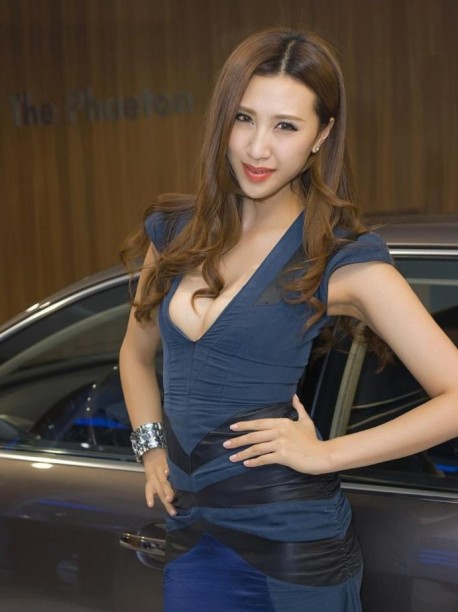 Showing off the airbags.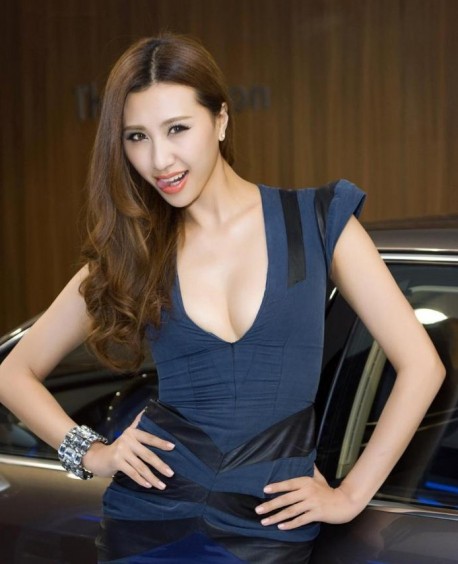 She wants it with a stick.