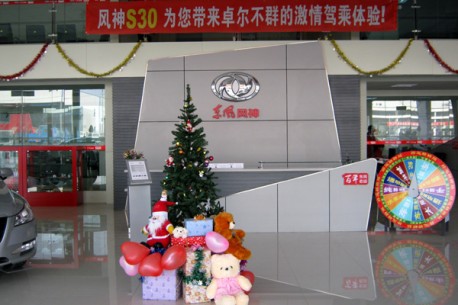 Dongfeng Motor Corp said in its 2012 financial report filed with the Shanghai Stock Exchange on Tuesday that its net profit slumped 94.82 percent year-on-year to 21.73 million yuan ($3.46 million), while revenue declined 17.26 percent to 17.7 billion yuan.
Dongfeng's shares on the Shanghai Stock Exchange were down 1 percent to close at 2.96 yuan on Tuesday.
The company said that in 2012, its vehicle sales dropped 17.5 percent year-on-year to 263,200 units, while engine sales decreased 28 percent to 162,200 units.
Dongfeng attributed the sales decline to the stagnant domestic commercial vehicle market, as well its delayed launch of new products in 2012. It also said that the Chinese consumers' anti-Japanese stance over the Diaoyu Islands issue hit the sales of the vehicles made by its joint ventures with Nissan and with Honda.
Via: ChinaDaily.