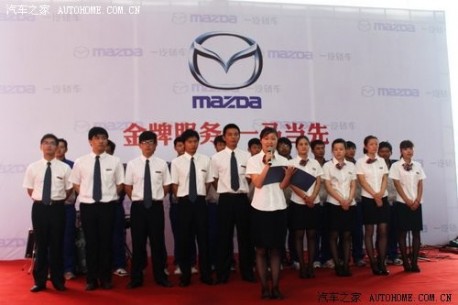 Mazda Motor Corp and its joint ventures in China sold 15,734 cars in the country in March, down 25.2 percent from a year earlier, the Japanese automaker said on Wednesday. That compares with a 24.7 percent fall in February, though those figures take account the week-long Spring Festival holiday.
Sales in the first three months of the year came to 45,235 vehicles, down 21.5 percent from the same period a year earlier.
Japanese carmakers' sales in China fell slumped following violent anti-Japan protests in September 2012 after Japan nationalised two East China Sea islands. China claims the islands as its own territory.
Mazda makes cars in China in partnership with Chongqing Changan Automobile Co Ltd. It also has a sales venture with FAW Group.
Via: Reuters.