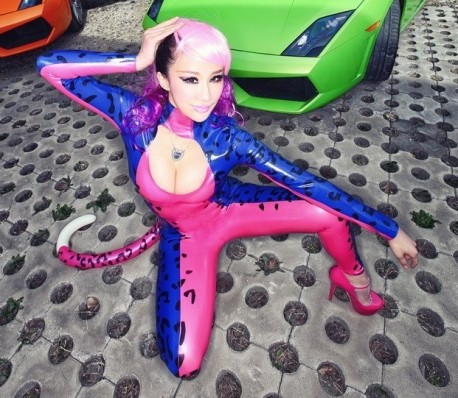 This is the super sexy car model Du Yifei, she became very famous in China during the 2012 Guangzhou Auto Show where she posed with a Landwind wearing an extremely tight and extremely hot black catsuit, hence her nickname. We did a big (scoop) human interest story on Yifei at the time, which made her quite a bit famous outside China too.
Di Yifei will be back on the Shanghai Auto Show in a new pink & blue catsuit. She is posing on pics with a bunch of Gallardii but she will be working for large Chinese news-website. Well, the new suit might not be to everyone's taste, but it certainly shows her most important assets.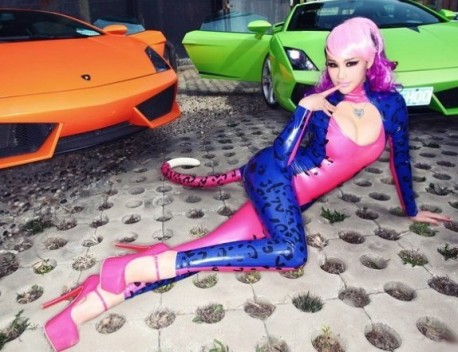 Du Yifei is a Chinese name, 'Du' is her last name, 'Yifei' her first name. Yifei is a Big Girl, her length is a full 1.8 meters. She hails from Xinjiang Province in China's far northwest. She is 23 years old and started modelling when she was 14. When we did out story last year Yifei lived in a small shared apartment in the suburbs of Guangzhou. I guess she got her own house by now…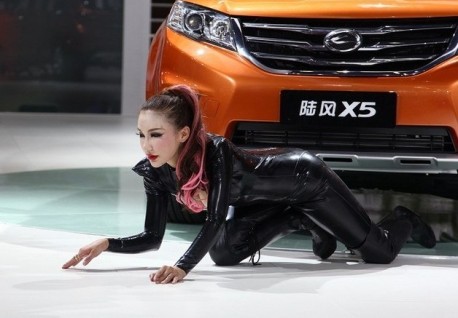 Crawling into fame on the Guangzhou Auto Show, backed by the Landwind X5 SUV.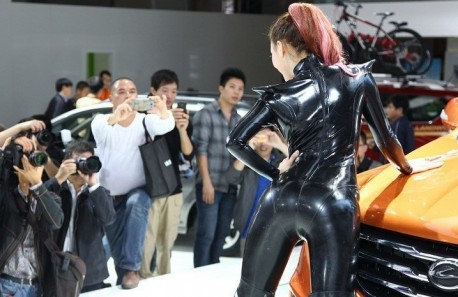 Little kittens always do well on photos.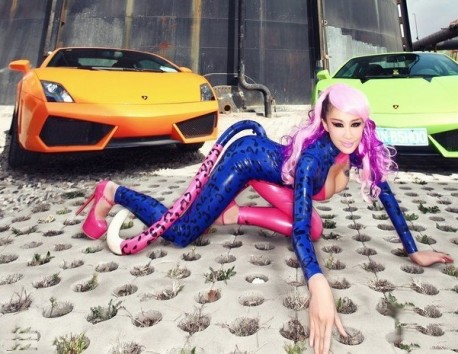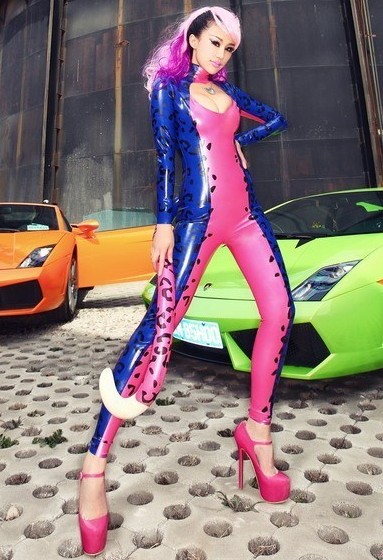 Would you, bite her tail?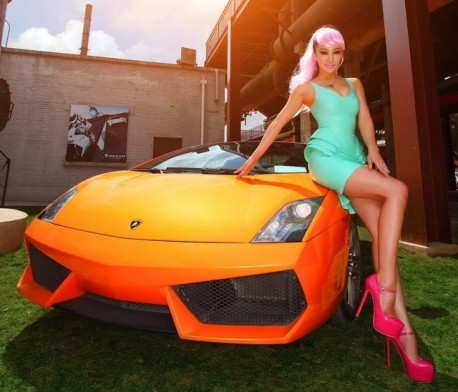 Without the suit, and suddenly a girl.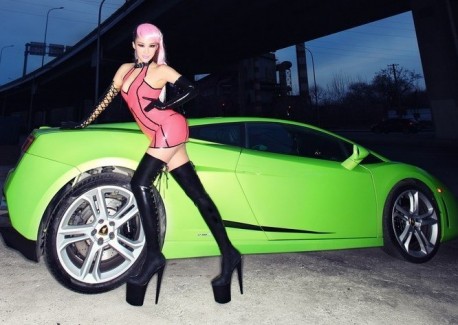 Those boots are made for fishing.