Earlier on we reported about the launch of Ranz, a new sub-brand of the FAW-Toyota joint venture aimed at making cheap electric cars. But there was more. Toyota launched yet another sub-brand for making cheap electric cars, this time under the Guangzhou-Toyota joint venture. The brand is yet nameless, its name will only be announced on the Guangzhou Auto Show in November. But the brand has a logo and a concept car; this yellow monstrosity previewing a mid-size sporty EV SUV.

Toyota didn't say anything about the electric powertrain. The concept's engine bay was likely very empty. Toyota did say this particular sub-brand will focus on young buyers. Logo resembles a sailboat, but Toyota didn't say anything about the logo either.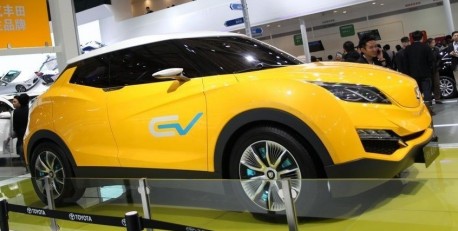 The sub-brands are a must; the Chinese governments wants them to force foreign automakers to transfer technology to their Chinese partners. The foreign automakers sure don't want that so they usually only transfer outdated tech and old platforms, leaving a sub-brand with nothing new to sell. The Chinese partners don't particularly like the whole idea either, they rather focus on the joint venture and on building their own brands. Still, the government insists it is all a good idea, so the sub-brand craze won't end any time soon.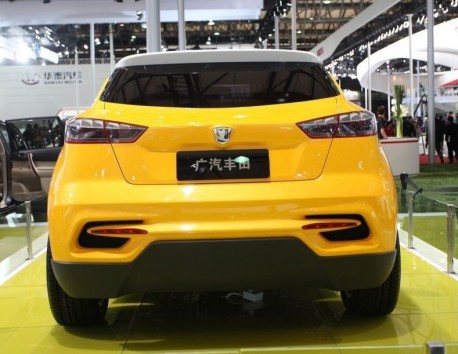 A bit Nissan Juke-ish from the back.