A lowriding yellow Volkswagen Passat CC, seen late at night in the great city of Xiamen in Fujian Province by reader Pinut187, thank you for the pictures! The yellow is painted on, not wrapped over, showing a clear dedication to color.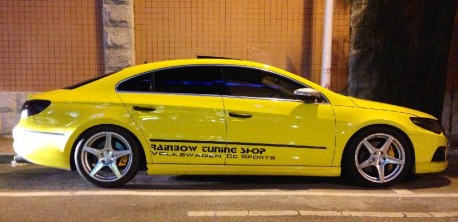 The vehicle is further sexed up by lowered suspension, a fatass body kit, sporty 5-spoke allots, racy low-profile tires, tinted windows, black doorhandles, black rear lights and black head lights. Altogether a near-brilliant combination of things, making this fine CC a super mellow-yellow car.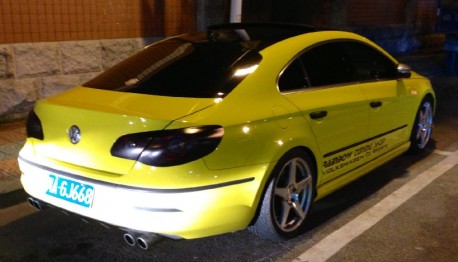 Tires very slick-like, ready for the track. Double twin-exhaust pipe for a better sound. The Volkswagen Passat CC, simply called 'CC' in China, is made in China by the FAW-Volkswagen joint venture. Price starts at 445.500 yuan and ends at 536.800 yuan. Engines: 2.0 and 3.6.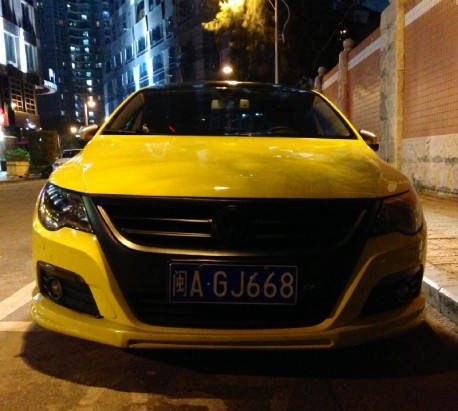 The CC is a rather popular car among hip city folk but this mad yellow speedmonster is only the first customized example we see. May there be more!