The BMW i3 debuted in Beijing last night, with simultaneous events in New York and London, underscoring the importance of the Chinese market for BMW. The BMW i3 will be launched on the China car market in the first half of 2014.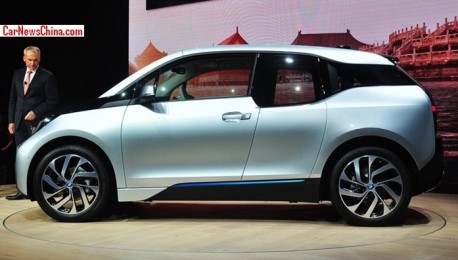 The BMW i3 is powered by a 170hp electric motor mated to a 22kWh lithium-ion battery pack. Max range on a full charge is 160 kilometer. Top speed 150km/h and 0-100 is gone in 7.2 seconds. A full charge takes 8 hours at home on 220V or one hour on a fast-charge station. The i3 will also be available as a hybrid, adding a range-extending 650cc two-cylinder gasoline engine with 34hp.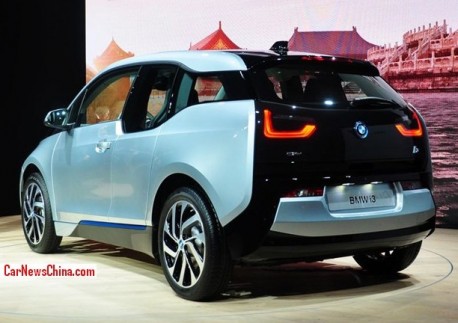 Whether the BMW i3 will sell in China depends a lot on price. The i3 will be imported into China so buyers won't get any of the fancy subsidies that are only meant for China-made green cars. Price of the base electric version is $41.000 in the US and €34.950 in Germany.
Tellingly, BMW has not yet announced the price for China.  Electric cars are either way hugely unpopular on the Chinese market due to a complete lack of charging facilities and the perceived high prices.
However, fancy hybrids like the Lexus CT200h are popular among the young 'n hip because of the high tech and the brand name. The environment is not an argument for buying green in China. BMW thus best focus on the i3 hybrid, and focus its marketing on cool rather than clean.