The new Lifan 530 sedan has been launched on the China car market. Price starts at 51.800 yuan and ends at 69.800 yuan. The 530 is a new addition to the Lifan line up, aimed at Chinese car buyers looking for a very cheap no-nonsense sedan. The Lifan 530 will be positioned above the existing Lifan 520 sedan which will continue.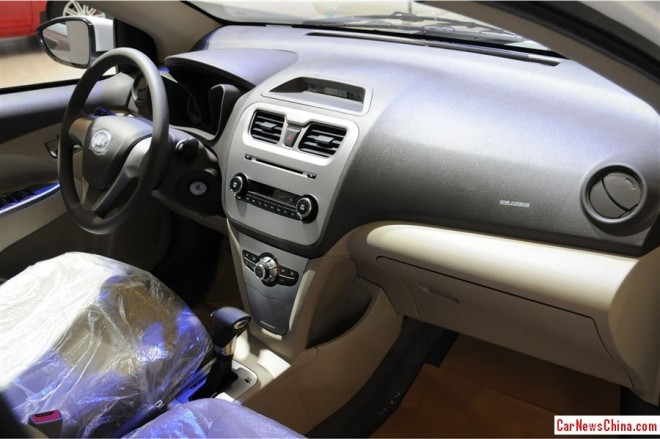 A rather nicely designed dashboard, for a Lifan. Complicated dials very cool. Loads of black plastic but it all doesn't look as cheap as in Lifans of old. Improvement. The Lifan 530 is available with two engines: a 1.3 with 93hp and a 1.5 with 102hp, both mated to a five-speed manual of a CVT. Size: 4300/1690/1490, wheelbase is 2550.
Lifan started early with CVT transmissions in China, and they are somewhat famous for it, especially among elderly buyers living in third and fourth tier cities. That might not sound all that glamorous, and it isn't, but it is a huge market of over 300 million people looking to buy their very first car. These rural elderly tend to be very conservative, and that is where Lifan comes in  strong. We won't see many down here in the capital…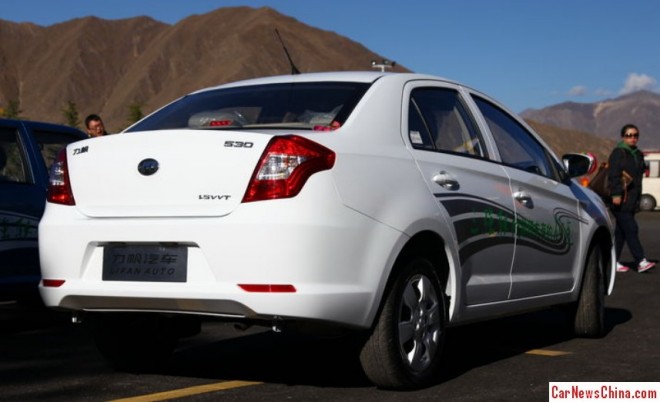 Design inspired by the outgoing Toyota Corolla, which was a very conservatively styled vehicle as well. Lifan knows where to look for ideas.