The Qoros 3 Sedan has been launched on the China car market during the 2013 Guangzhou Auto Show. Price starts at 119.900 yuan and ends at 167.900 yuan. Qoros Auto is a new brand, born out of a joint venture between Chery Automobile and Israel Corporation. The Qoros 3 Sedan is their first car, soon to be followed by a Qoros 3 hatchback.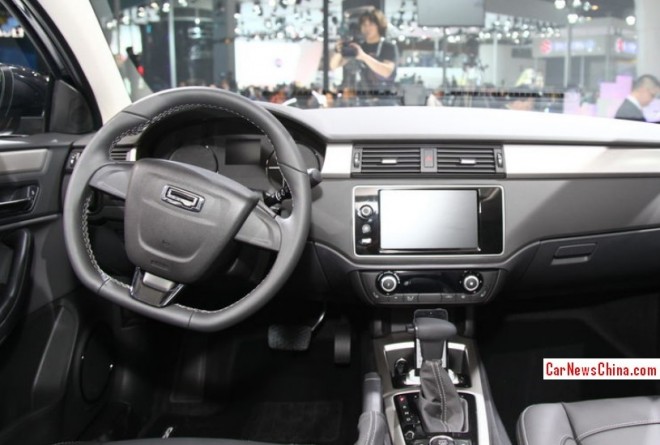 The Qoros brand will be launched in Europe as well, the roll out will start around 2015. Before that Qoros wants to gain some mass and money in China. The complete Chinese automotive press is very positive about the Qoros 3, so it seems off to a good start.
The Qoros 3 Sedan is available with two engines: a 1.6 with 126hp and 155nm, and a 1.6 turbo with 156hp and 220nm, both mated to a six-speed manual or a 6-speed DCT. Qoros is also working on a 130hp three-cylinder 1.2 liter turbocharged engine which will join the line-up later. Size: 4615/1839/1445mm, wheelbase is 2690mm.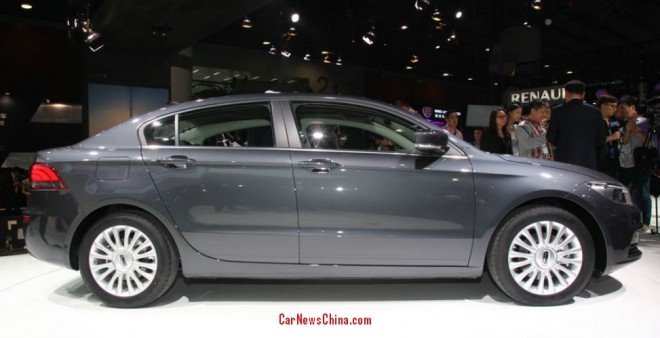 Wheels fir perfectly in wheel-arches. No small tires for Qoros. Boring colors are the new trend in China, we see many brown and gray, and this Qoros is painted in a mix between gray, grayer, and bland. What happened to red, yellow, and blue? Dare!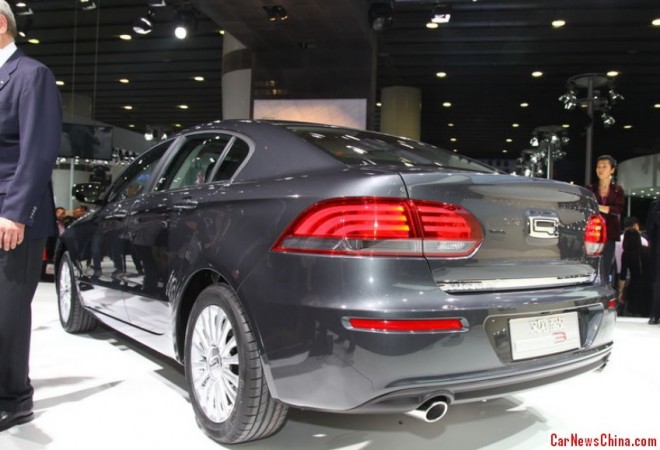 Rear light can never be big enough.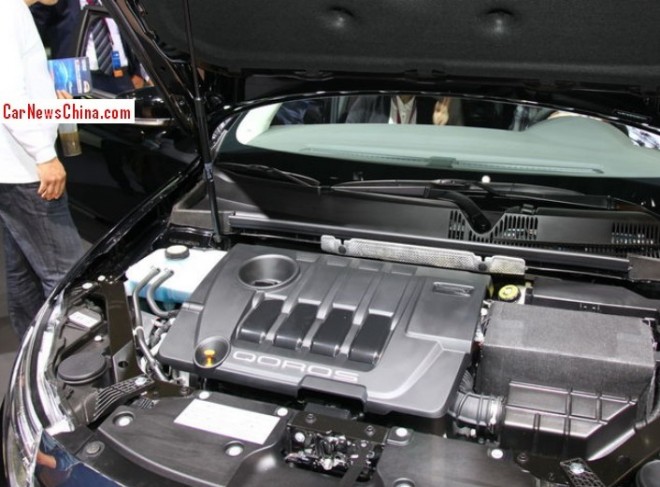 The 1.6 turbo.