A very sleazy Mercedes-Benz C-Class sedan, Spotted in China on a parking lot near the Solana shopping mall. The good Mercedes was wrapped in an interesting poo-poo brown wrap, and further sexed up by a darkened windows and a shitload of Brabus stuff; including a black-triple bar grille, racy matte black 5-spoke alloys, and Brabus badges.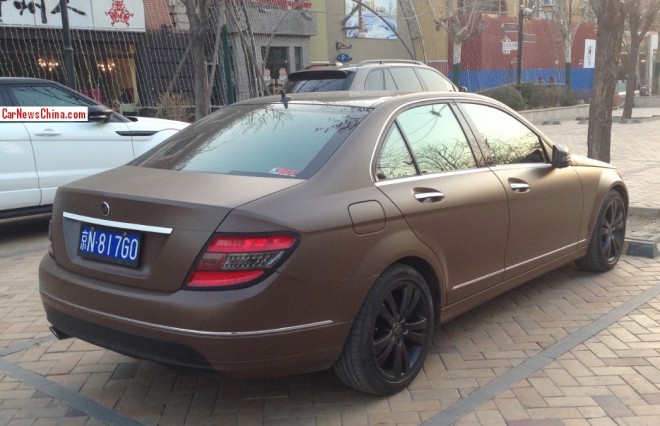 The wrap was of the highest quality and was neatly extended over the bumpers and mirrors. The door handles however were in chrome which doesn't contrast very well with poo-poo brown or matte black. Otherwise a very fine combination of things, and poo-poo brown is definitely a rare and daring color.
The Mercedes-Benz C-Class is made in China by the Beijing-Benz joint venture, it will soon be replaced by a China-only stretched variant of the new C-Class.