Qoros has released two teasers of a new car that will debut in March on the Geneva Motor Show. The renderings seem to show the Qoros 3 Cross, a crossover variant of the Qoros 3 Sedan that was launched on the China car market in November.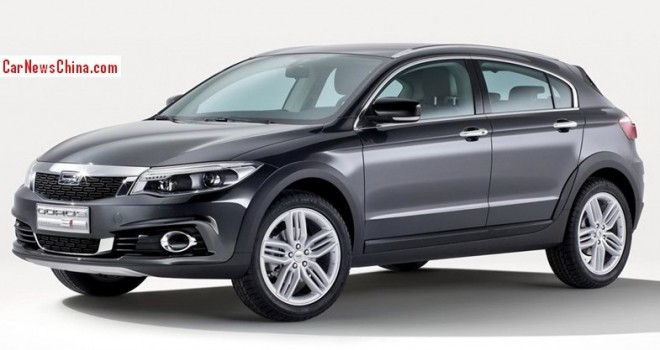 The Qoros 3 Cross was previewed by the Qoros 3 Cross Hybrid concept that debuted on this years' Geneva Motor Show. As the name implies the concept was powered by a hybrid drivetrain. The production version however will get the same petrol engines at the Qoros 3 Sedan; a a 1.6 with 126hp and 155nm, and a 1.6 turbo with 156hp and 220nm, both mated to a six-speed manual or a 6-speed DCT.
At the same time Qoros is also working on a hatchback variant of the Qoros 3 Sedan which is basically the same car as the Cross but without the extra black plastic. It is therefore very well possible that Qoros will launch the Cross and the hatchback in Geneva, instead of just the Cross.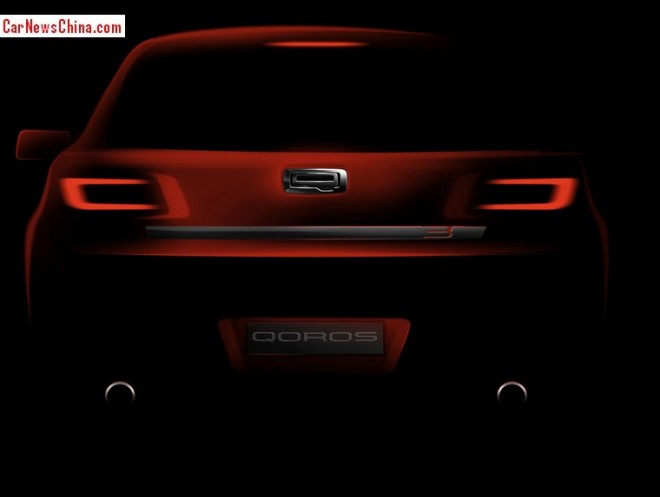 Rear view most clearly indicates the teasers tease the Cross. Compare with concept: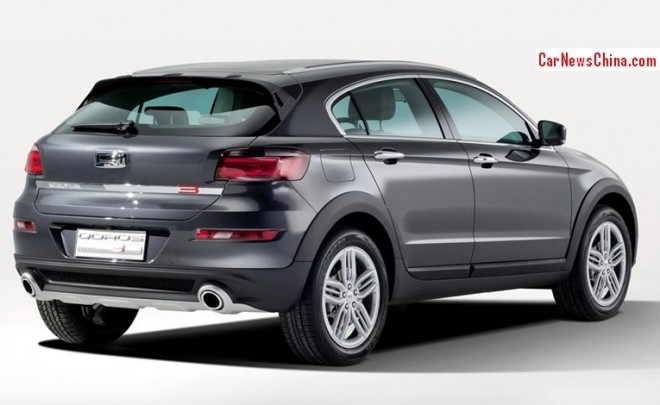 ---