This is the China-made Audi A3 Sportback, it will debut on the Beijing Auto Show in April and they will be launched on the Chinese car market soon thereafter. The Audi A3 Sportback and A3 sedan will be manufactured in China by the FAW-Volkswagen joint venture in a new factory in Foshan in Guangdong Province.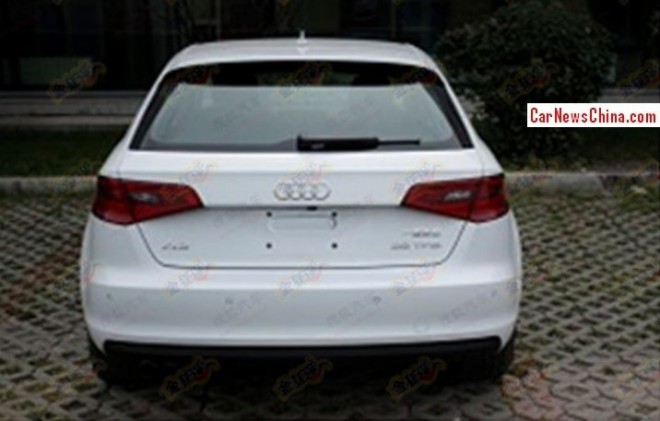 The Audi A3 Sportback will be powered by 1.4 TFSI and 1.8 TFSI engines. It will be surprisingly expensive with a start at 240.000 yuan for the cheapest 1.4. The imported A3 Sportback with the same engine costs 255.000 yuan, only 15.000 more. New reports in Chinese media indicate price will actually start at 250.000 yuan, making things even more mad. Chinese car buyers are willing to pay more for the Audi badge, but this seems simply too much. Normally, the price difference between a locally-made and an imported car of the same brand and type is about 20-25%, at Audi it's five to ten.
A hard sell or another profit pig?
---