These are the first official pictures of the Beijing Auto Huansu S2 & S3 SUV's. The S2 is the 5-seat variant and the S3 the 7-seat variant. The Huansu S2 & S3 will debut on the 2014 Beijing Auto Show next month and launch on the China car market later this year.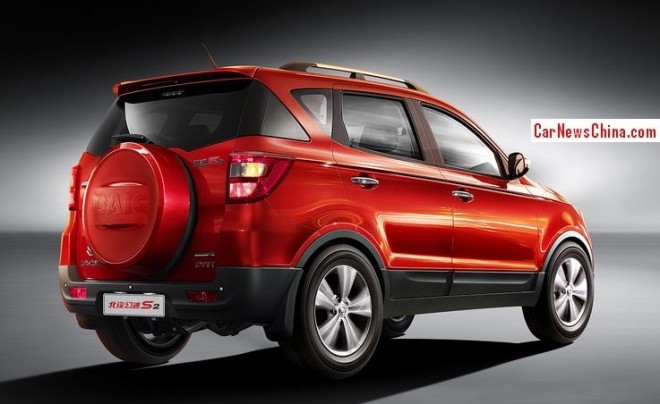 The Huansu S2 & S3 are manufactured by Beiqi Yinxiang Automobile, a joint venture between the Beijing Auto (Beiqi) and the Yinxiang Motorcycle Group.
Huansu means 'Magic Speed'. A car with such name needs magic power, but that is has not. The S2 will be powered by a 1.5 liter four-cylinder petrol engine, good for a tiny 105hp and 150nm, mated to a 5-speed manual or a four-speed automatic. The S3 will get the same 1.5 and will also be available with a slightly more powerful 1.8 liter four-cylinder with 138hp and 180nm, mated to the same 5-speeder, but it won't be available with the automatic.
Price for the Huansu S2 and S3 will range from 60.000 to 90.000 yuan, positioning the vehicles straight into one of the fastest growing market segments in China. Many car buyers, especially young families, have discovered the mini SUV and MPV as a preferable alternative over similarly prices sedans or hatchbacks that tend to be much smaller inside.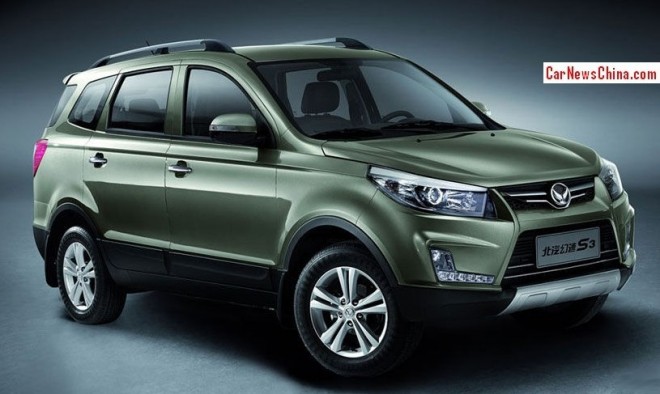 The Huansu S2 & S3 use the logo of the joint venture, which might confuse buyers a bit. But then again, this is the Beijing Auto Industry Corporation, where confusion is King.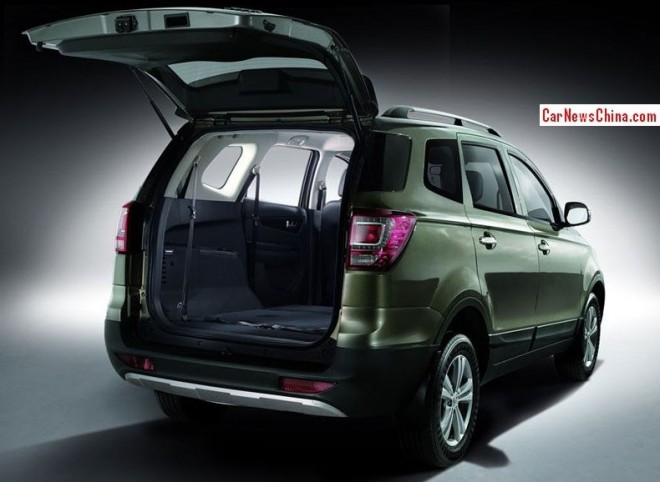 Looks very good with the door open, but third row of seats won't be very spacious.