A wondrous white Audi S5 Sportback, Spotted in China just outside the Fourth Ring Road in east Beijing. The speedy Audi has been porned up significantly with a black roof, black windows, matte chromed mirrors, red lining on and above the grille, matte gray alloys with more red lining, and a Superman logo on the bonnet. Best of all is the license plate reading 570S5, and that is one of the catchiest license plates we have seen on an Audi S5 in China.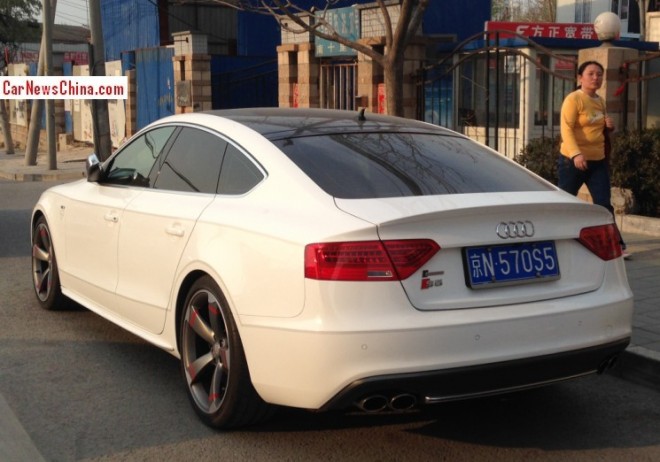 Lady in yellow was not impressed by low-slung sporty car.
The Audi S5 Sportback is powered by a supercharged 3.0 V6 with 330hp and 440nm mated to a seven-speed DCT. Unlimited top speed is 280km/h and 0-100 is gone in 5.4 seconds. Speedy License!, but price is speedy to, starting at 728.000 yuan or 117.000 USD. We have a small collection: license (234S5), matte blue, matte black, yellow, and a low rider.