Kia has applied for patent on the new 2015 Kia Sportage for the Chinese auto market. The 2015 Kia Sportage will debut internationally this summer, debut for China is scheduled for the Chengdu Auto Show in September. The 2015 Sportage comes with a new grille, new headlights, new rear lights, and new bumpers.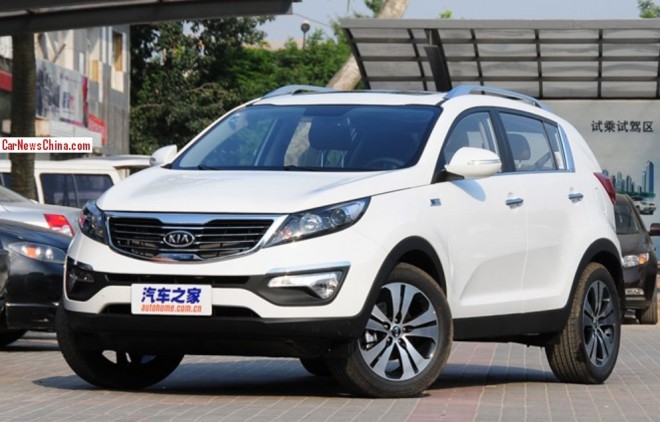 Current Kia Sportage.
The Kia Sportage is manufactured in China by the Dongfeng-Yueda-Kia joint venture. Price starts at 164.800 yuan and ends at 249.800 yuan. Engines: 165hp 2.0 liter four-cylinder petrol and 174hp 2.4 liter four-cylinder petrol.
The 2.0 will continue unchanged in the 2015 Sportage, the 2.4 will be tuned up to 182hp. Price will remain about the same. The Sportage is one of the most popular SUV's in China, competing is a hard-battled market with the best from Japan, Europe and the U.S. The local Chinese brands are not selling anything in this segment.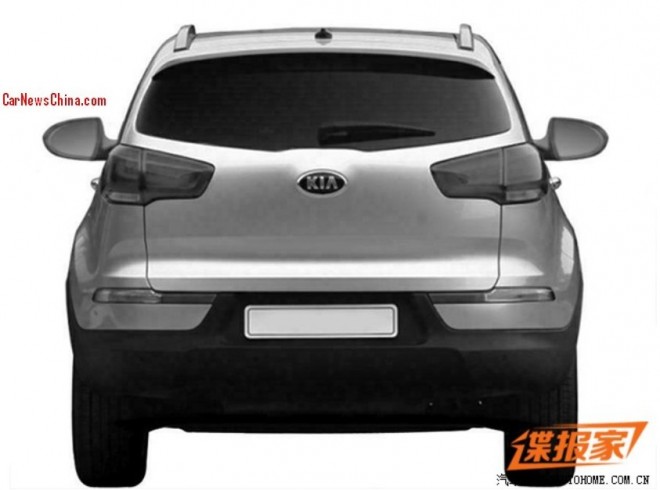 ---