A beautiful E63 BMW M6 supercar, Spotted in China just east off the Third Ring Road in Beijing. The good Bimmer is wrapped in an eye pleasing matte purple wrap, and further beamed up with a carbon fiber front spoiler, darkened windows, and matte gray 6-spoke alloys. Best however is the license plate reading 439M6.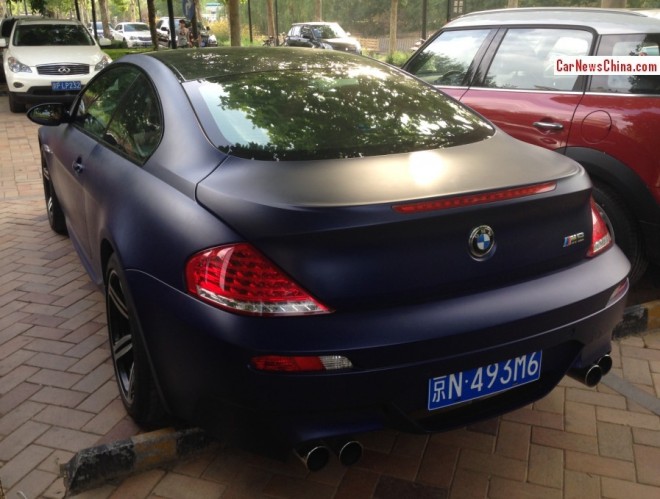 The wrap is of top quality, perfectly extended over the bumpers, mirrors, and doorhandles, and that is how we like it best. The E63 BMW M6 was manufactured from 2003 until 2010, powered by a screaming 5.0 V10 with 500hp and 520nm, good for a unlimited top speed of 333km/h and a 0-100 in 4.4 seconds. Speedy Purple M!
Time now for our small-but-Famous China BMW M6 Collection™: shiny Pink, license (468M6), lucky, and matte black.