A fine W202 Mercedes-Benz C-Class sedan, Spotted in China just outside the Third Ring Road in east Beijing. The good Benz is fitted with a period-optional body kit, making it look a lot more sporty. The wheel covers however are bog standard. The silver sedan was in a very good shape, which isn't an easy thing to achieve as parts and expertise are hard to find.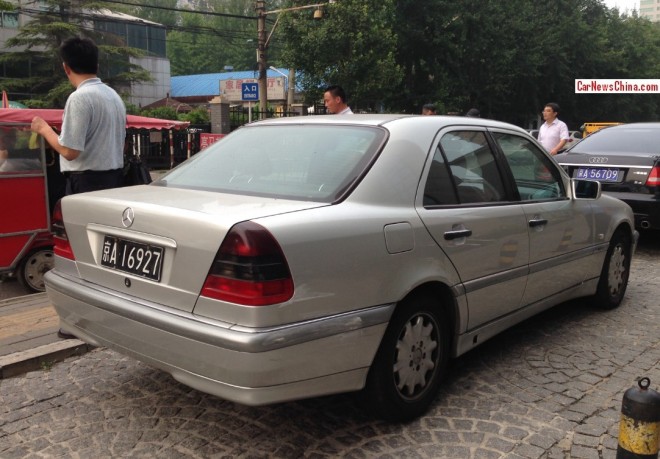 The W202 was manufactured from 1994 until 2000 and it was never officially exported to China, so seeing one is a rare pleasure. Black license plates indicates this Mercedes once belonged to a foreign-funded company. In the 1980's and the 1990's such companies were allowed to import their own cars for company work.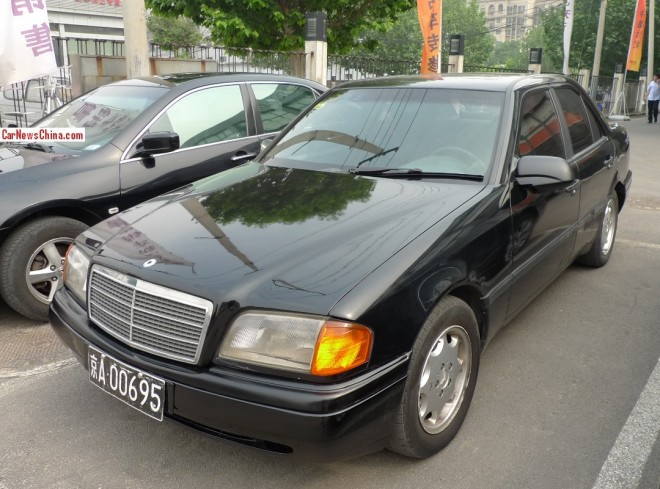 Happily I met yet another W202 just a few days later, this time on a car market just inside the Fifth Ring Road in far east Beijing. Black license plates again. Trim level and alloys indicate this is a high spec car. Benz star sadly missing and mirrors are not original.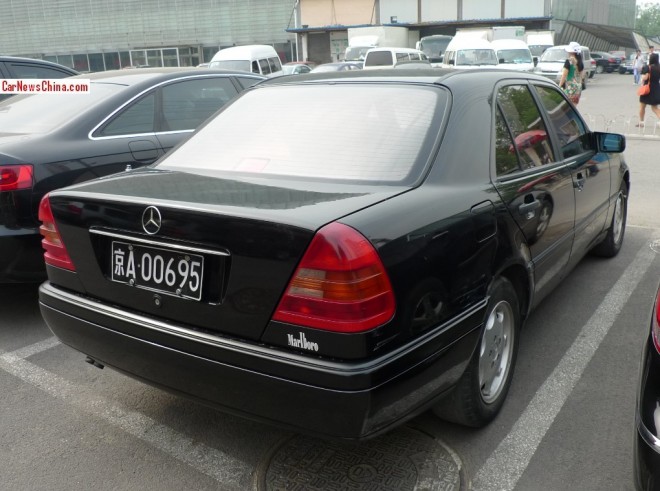 The body however is in great shape without any sign of rust or dust. The W202 was available with a long line of engines. The least powerful was a 1.8 liter four-cylinder petrol with 74hp, and the most powerful engine was the manic 4.3 liter V8 in the C43 AMG, good for 306hp.