This is the first leaked-official photo of the new China-only Volkswagen NMC, looking a bit more boring than we hoped. The Volkswagen NMC, or New Midsize Coupe, debuted as a concept on the Beijing Auto Show in April. The production version will debut on the Chengdu Auto Show in September and launch on the Chinese car market in early 2015.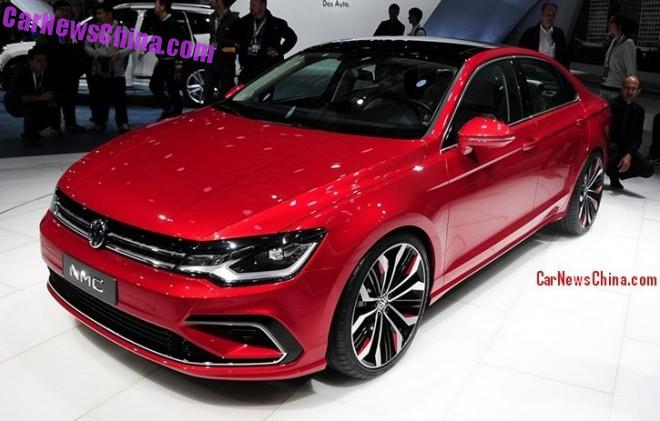 The NMC at the Beijing Auto Show.
The Volkswagen NMC is a sporty CC model based on the Volkswagen Jetta (called Sagitar in China), developed to attack the mighty popular Mercedes-Benz CLA. The NMC will be manufactured in China by the Shanghai-Volkswagen joint venture. Power will come from 1.4 TSI and 2.0 TSI four-cylinder petrol engines, both mated to a seven-speed DSG. Price on the China car market will start around 180.000 yuan or 29.000 USD.