The new Dongfeng Fengshen AX7 SUV has arrived at Dongfeng dealers throughout China, it will officially launch on the Chinese auto market sometime next month. The Dongfeng Fengshen AX7 debuted as a concept on the Beijing Auto Show in April, and development of the final production version has gone a quickly.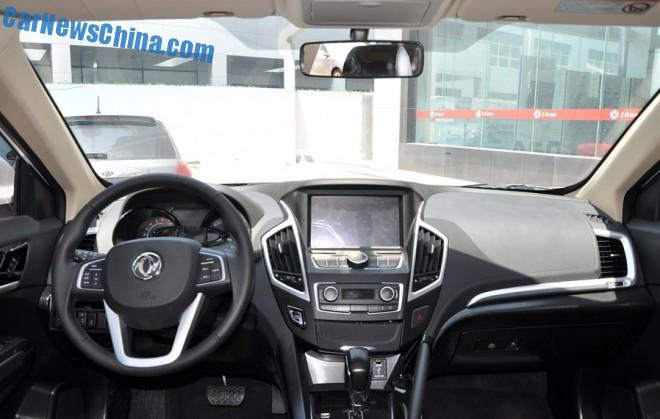 Huge screen in the center console but it is joystick controlled, not a touch screen. Alu bits make up for black everywhere else.
Price of the Fengshen AX7 will start around 120.000 yuan and and around 160.000 yuan. The Fengshen AX7 is based on the Nissan Qashqai that is made in China by the Dongfeng-Nissan joint venture. Power comes from a Nissan 2.0 with 143hp and 189nm, mated to a 5-speed manual or a CVT. Dongfeng is also working on a new 1.6 turbo four-cylinder petrol but that engine won't be available at launch.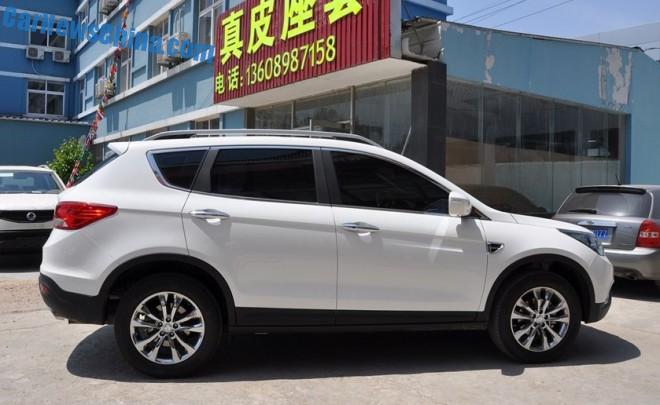 When they can sell it cheap it will sell. This kinda half-baked cars based on one's other platforms are mostly marketed in second and third tier cities where price matters more than brand. We won't see many Fengshen AX7 here in Beijing, and in a way that is a little sad because it ain't a bad looking car.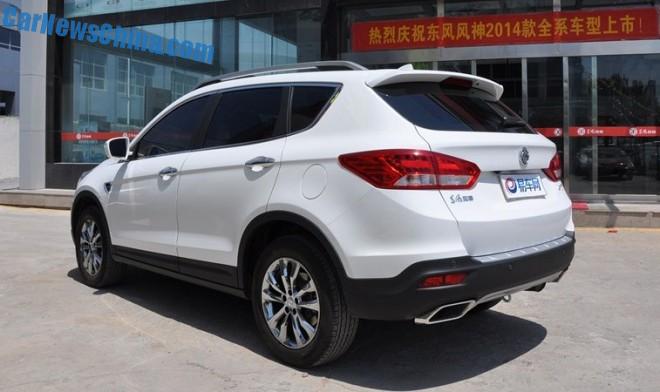 Giant chromes exhausts pipes are always good.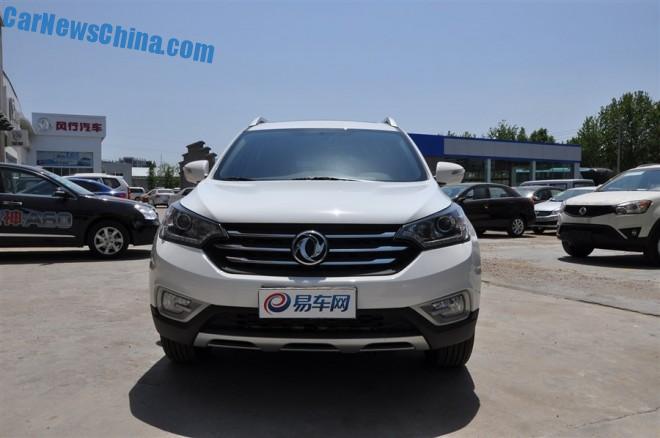 Giant chromed grilles are always even better.