This is the superbly cool Changfeng Liebao Q6 SUV for China. The Liebao Q6 debuted in April on the Beijing Auto Show and was launched on the Chinese car market today. Price starts at 119.900 yuan and ends at 179.800 yuan ($19.300 – 29.000), and that is just no money for such a brilliant big and badass machine.
The Changfeng Liebao Q6 is basically a dressed up variant of the almost-as-cool 2013 Changfeng Heijinggang, which is again based on the…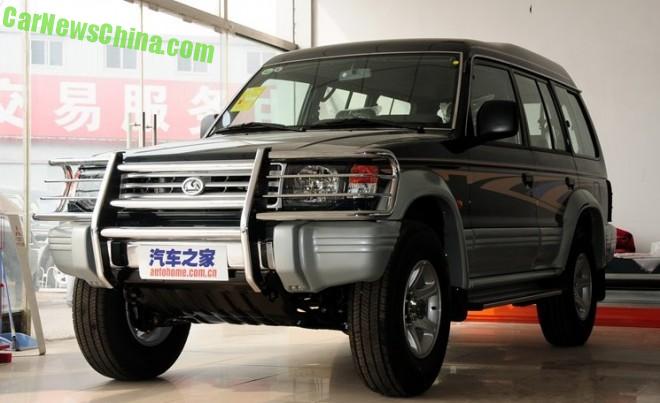 … original Changfeng Liebao 6400, which was based on the second generation Mitsubishi Pajero. The Liebao 6400 was manufactured in China under a joint venture agreement with Mitsubishi. The agreement was terminated after Guangzhou Auto bought Changfeng Auto in late 2011, and Mitsubishi moved its operations to the newly set-up Guangzhou-Mitsubishi joint venture.
Changfeng however continues to use the platform, and basically the whole body, for various self-designed variants; including the Liebao Q6, the Heijinggang, and the Liebao CS6.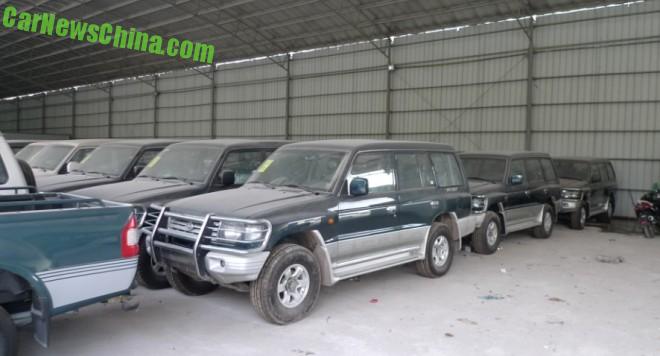 Just last week we were in Guangzhou were we found a whole barn full with brand new, but very dusty, Heijinggang SUV's. They were selling them right off the floor for 79.000 yuan a piece, powered by a 129hp 2.2 liter petrol engine.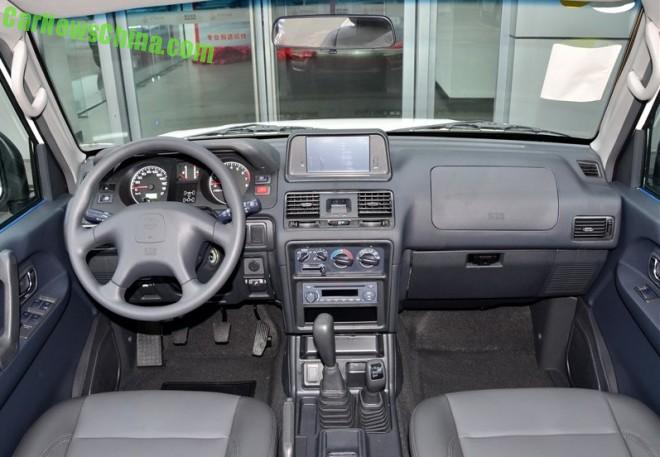 Back now to the Liebao Q6! The dashboard is a disappointment. It is the same as in the Heijinggang. The Q6 on the Beijing show had a much fancier dash, but Changfeng apparently didn't manage to produce it. On the plus side; the crappy dash makes the Q6 much cheaper than the 120.000 yuan previously expected.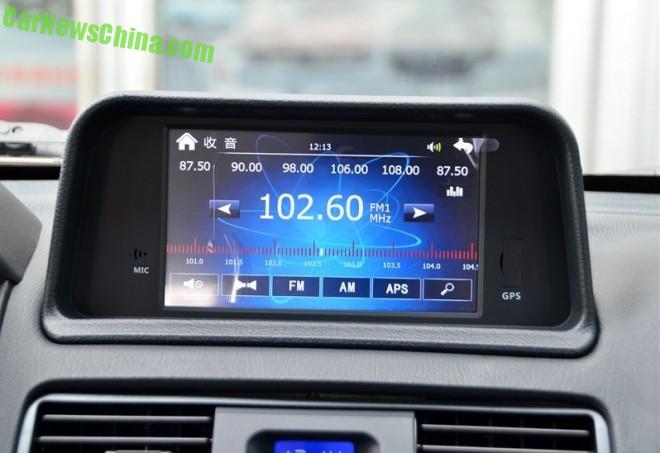 And in anyway, it has a touch screen infotainment system with radio and sat-nav.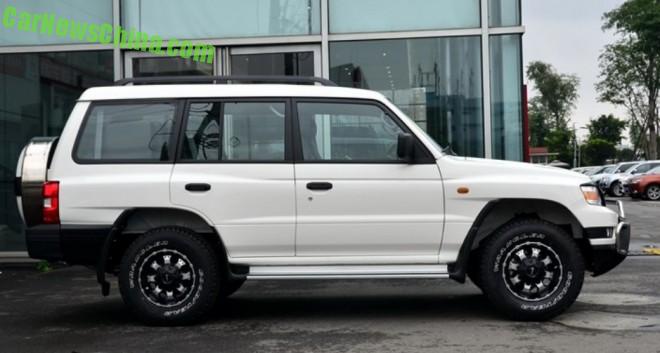 Great work on those wheel arches!
The Liebao Q6 is available with the famous Mitsubishi 2.4 liter four-cylinder with 129hp and 190nm, and with a new 2.0 turbo with 177hp and 250nm. The 2.4 is mated to a five-speed manual, the 2.0 to a six-speed manual, and both are sending power to all four wheels. Size: 4819/1795/1940, wheelbase is 2725.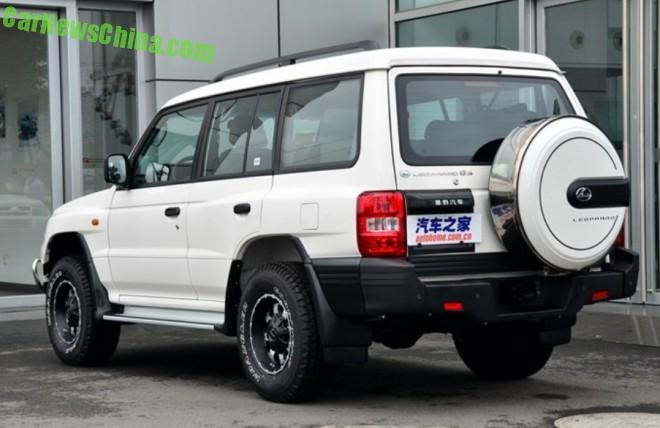 Proper roof rails and loads of black rubber. This Liebao Q6 is a beast.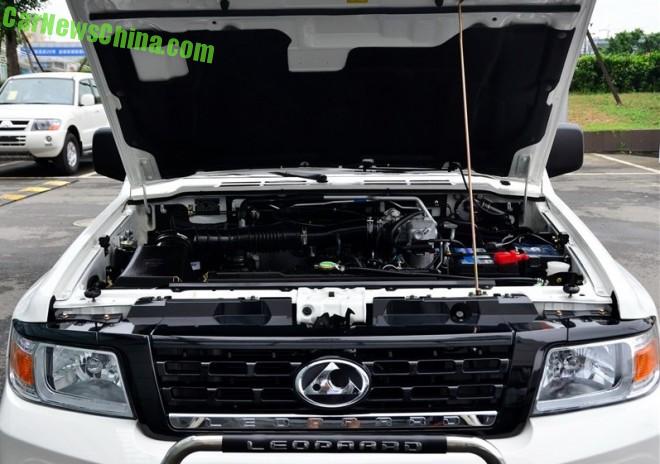 The 2.4 liter four.
Liebao means 'leopard', spelled as 'Leopaard' by Changfeng, with an extra A.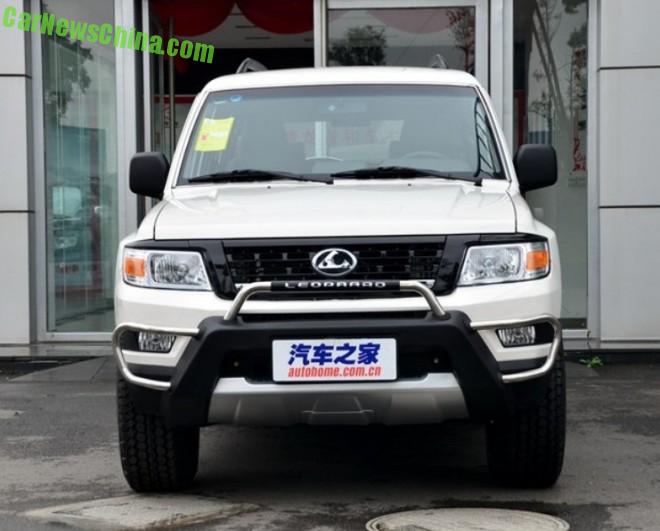 Bull bar is standard on Q6. Now, let's go country…