The Changfeng Liebao Q6 debuted on the 2014 Beijing Auto Show, looking perfectly old-school and rather badass. The Liebao Q6 will be launched on the China car market in the second half of this year, price will start around 120.000 yuan.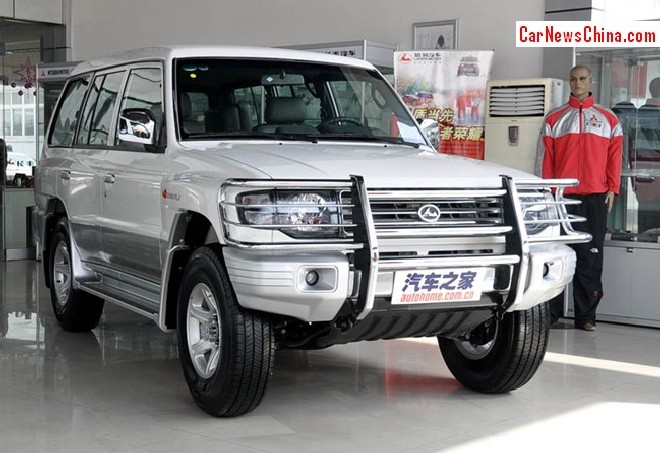 The Heijing Q6 is based on the second generation Mitsubishi Pajero which was made in China by the Changfeng-Mitsubishi joint venture until 2012, called Changfeng Liebao 6481 (pictured).
The agreement was terminated after Guangzhou Auto bought Changfeng Auto in late 2011. Changfeng however continues to use the platform, and basically the whole body, for various self-designed variants, also including the Changfeng Liebao CS6.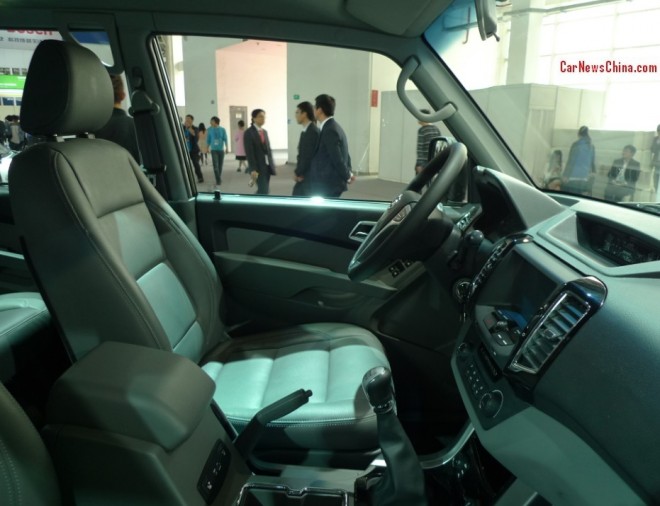 Interior dressed up with leather seats and a small screen in the center console. The Liebao Q5 is available with a many Mitsubishi-derived engines: 2.2L petrol, 2.4L petrol, a 2.5L turbodiesel, all mated to a five-speed manual gearbox.
On the show Changfeng also announced a brand new 2.0 liter turbo petrol engine with 190hp and 250nm, mated again to a five-speed manual. The new engine will sit on top of the Q6 line-up and will also be used in various other Channgfeng vehicles.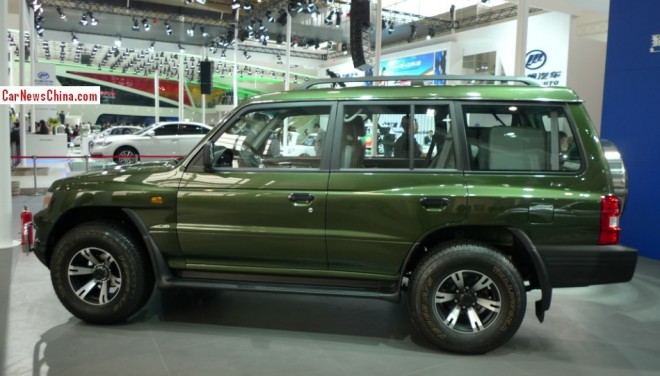 The second generation Pajero was made from 1991 until 1999, but in China it is still alive. The plain looks of the Q6 are a refreshment after all the bulbous modernity we have been seeing so much.
The Heijin Q6 is a new car on a very old platform. Still, the Changfeng Liebao range continues to be popular among those looking for a solid no-bullshit off-road ready SUV. The Liebao range is especially popular among all sorts of government agencies, ranging from fire departments to the Chinese army.
'Changfeng Automobile' is the name of the company. 'Liebao' is the brand name. Liebao means 'Leopard' and that is the English name Changfeng mostly uses for export. However, on the show Changfeng revealed a new English name: Leopaard, with an extra 'A'.