This is the new Dongfeng Fengdu MX6 SUV in China. It will be launched on the Chinese car market on March 19 for 122.800 yuan. The Dongfeng Fengdu MX6 is based on the old Nissan X-Trail. The platform became available after the new X-Trail was launched in March last year.
The Nissan X-Trail was made in China by the Dongfeng-Nissan joint venture. Price started at 207.800 yuan and ended at 269.800 yuan. Engines: a 144hp 2.0 and a 184hp 2.5.
The Fengdu MX6 is powered by that very same 144hp 2.0, and it thus a fat 87.000 yuan (!!!) cheaper than the X-Trail, and except for the grille and badges, it is exactly the same car. That indeed, seems a very good deal.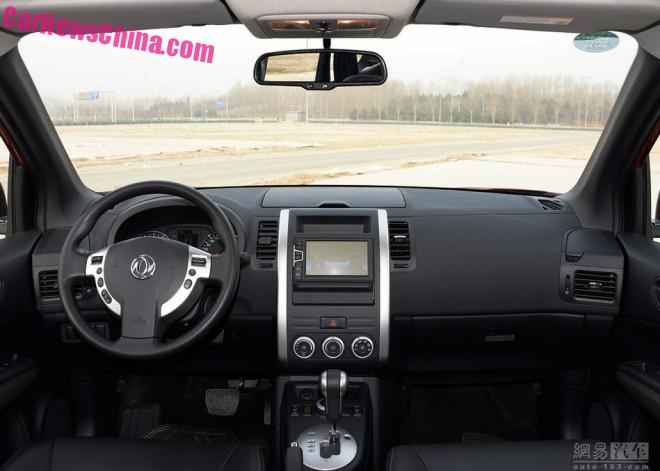 The interior was slightly updated with a new center console and a Dongfeng logo on the steering wheel.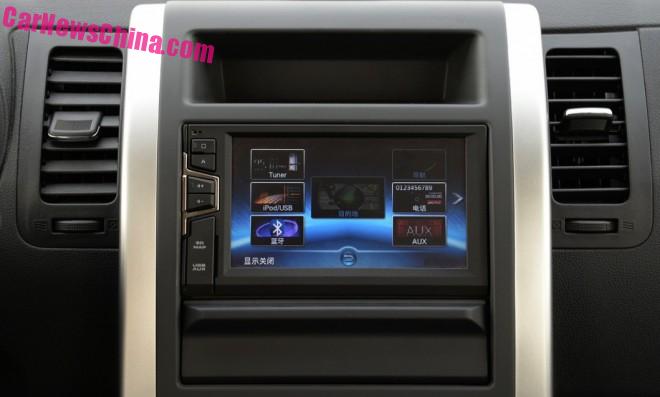 A clear 6.2 inch LCD screen for the infotainment system.Comes with telephone, text messaging, the internet, bluetooth connectivity, radio, and satellite navigation.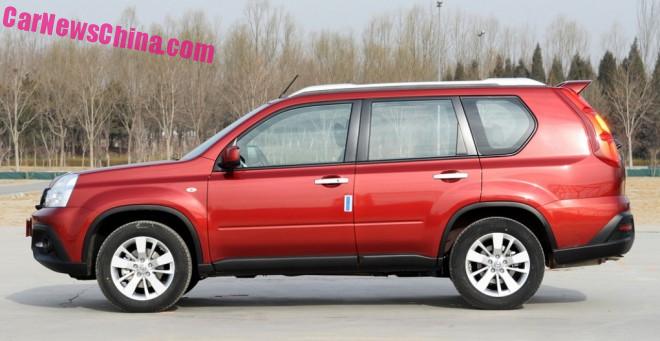 100% X-Trail from the side.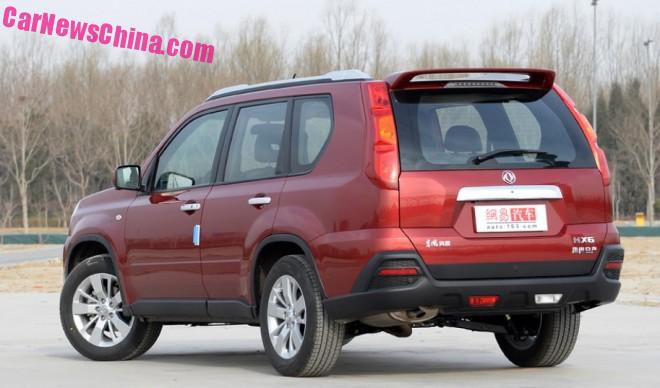 New rear lights, new bumper, and a very sporty window wing.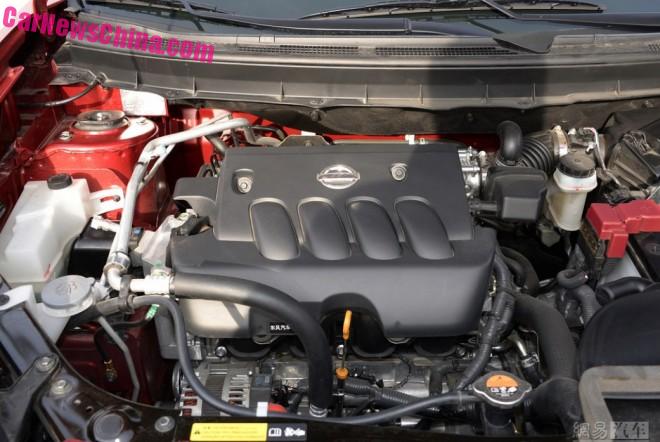 The Nissan logo remains on the engine; a 2.0 liter petrol four with 144hp and 198nm, sending power to all four wheels via a five-speed manual or a five-speed transmission.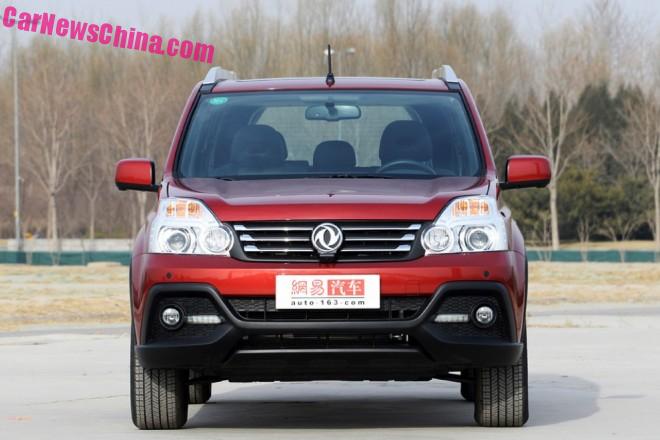 The Dongfeng MX6 will be manufactured by Zhengzhou-Nissan, a separate company under the Dongfeng-Nissan joint venture focused on making small commercial vehicles, pickup trucks, and cheap SUV's. Zhengzhou-Nissan vehicles are sold under the Dongfeng and Nissan brand names.