The new Nissan X-Trail has been launched on the China car market. Price starts at 181.800 yuan and ends at 267.800 yuan. The new Nissan X-Trail is decidedly more hip than its rather rural predecessor, which was a very popular car for all sorts of Chinese government agencies, like the police and forestry inspection. The new X-Trail is aimed more at buyers in the cities who think 'X-Trail' sounds adventurous.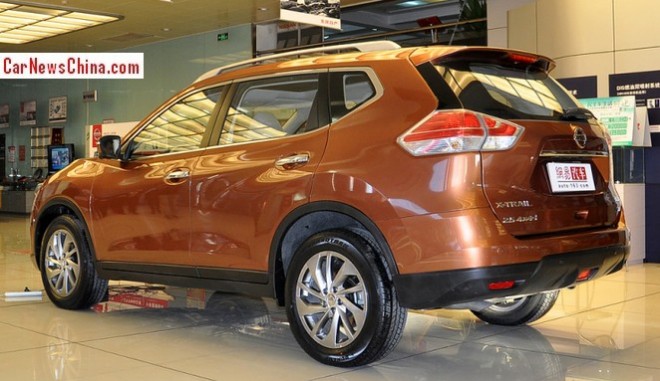 Power comes from a 144hp 2.0 four-cylinder petrol or a 190hp 2.5 four-cylinder petrol.
The Nissan X-Trail is made in China by the Dongfeng-Nissan joint venture, manufactured in a new factory in Huadu City in Guangdong Province. The Nissan X-Trail is the largest SUV that Nissan produces in China. The Nissan Qashqai is also produced by the joint venture, but the giant Nissan Patrol is imported.