The all-new Haval H7 and Haval H7L SUV's have been launched on the Shanghai Auto Show in China. The Haval H7 is the production version of the Haval H7 concept that debuted two years ago on the 2013 Shanghai Auto Show, and the Haval H7L is an extended version. The Haval H7 and H7L slot in the high-middle region of the fast-expending Great Wall Haval SUV range.
This is the Haval H7, seating five.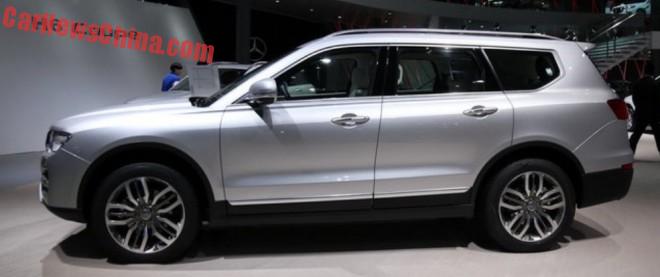 And this is the Haval H7L, seating seven in a 2+3+2 seat configuration. The extra length is located behind the C-pillar.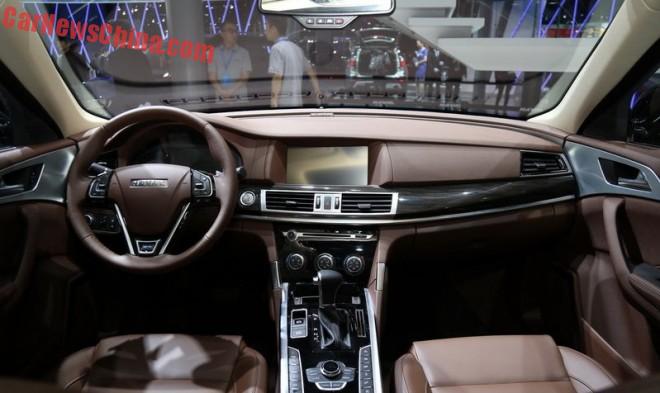 The interior is truly impressive, even for the already high Haval standard. Great materials and great looks, and it marks the first time Haval goes fully digital. The main instrument binnacle consists of a single TFT screen, and an even larger such screen sits in the center console. This interior is brown, and here is…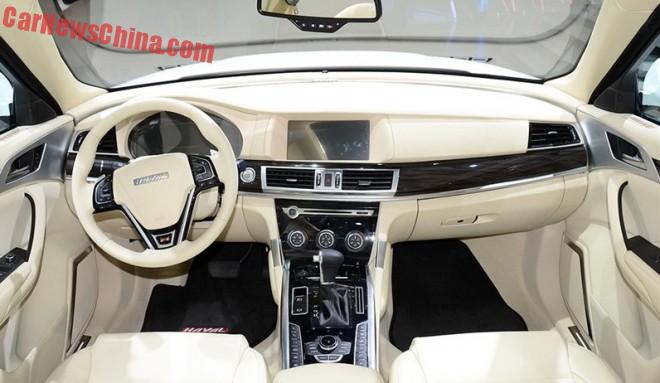 … one in white! Pleasing to the eye indeed.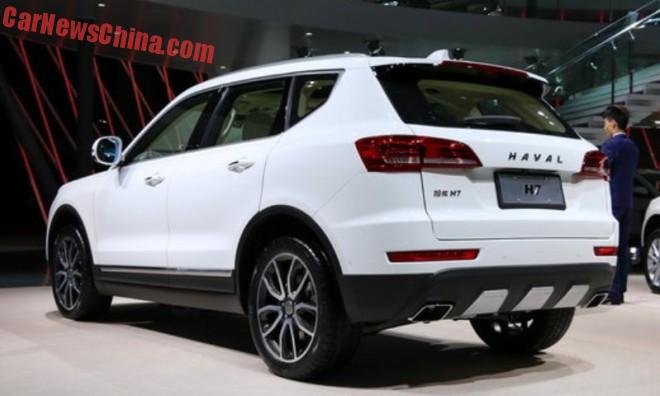 The Haval H7 will be powered by a powerful 2.0 turbocharged petrol four with 218hp and 324hp, mated to a six-speed automatic gearbox. Price will start around 125.000 yuan and end around 175.000 yuan.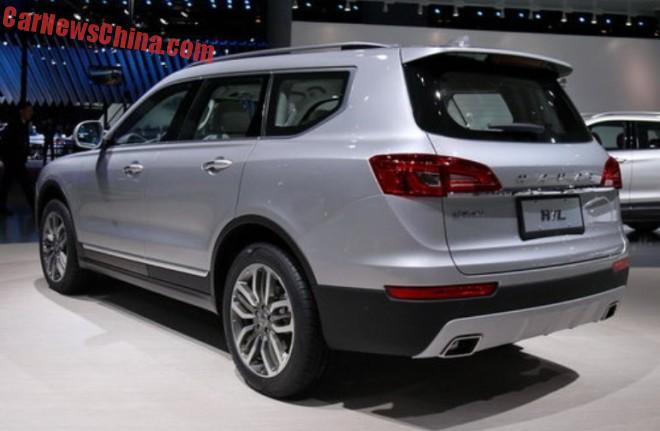 The H7L will be some 10.000 yuan more expensive than The H7.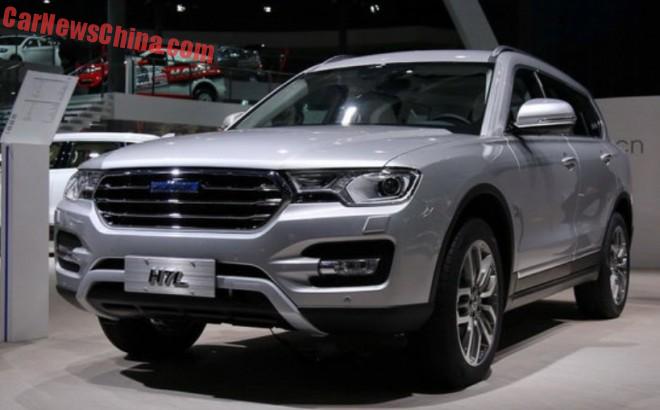 Front-end design is really improving as well. The grille is still impressive, yet at the same time the entire front section is rather low and almost sleek.