The new Haval H7 debuted just minutes ago at the 2013 Shanghai Auto Show. Biggest surprise: when we saw the first pictures of the H7 we assumed it was a concept. Wrong. Great Wall said it will be launched basically unchanged on the Chinese car market 'soon'. The show car is powered by a hybrid powertrain about which Great Wall didn't say anything more. The real car will be powered by 1.8 and 2.0 liter petrol engines.
As it name suggests the Haval H7 will be positioned between the Haval H6 and the Haval H8, making for a very crowded line-up for the newly established Haval-brand.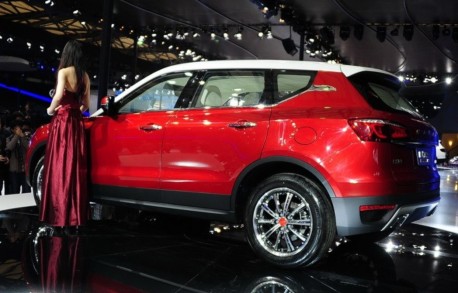 This Haval H7 concept has nothing to do with the much bigger Great Wall Haval H7 concept that debuted on the 2012 Beijing Auto Show. That car morphed into the Great Wall H8 and the production version will debut in Shanghai as the Haval H8. The new Haval H7 is a mid-size premium city SUV woth rather good looks. We are still not convinced of the need for the whole name-change thing but if Haval makes more cars like this the brand has a serious chance to succeed.