The majestic Aston Martin Lagonda Taraf appeared on the Shanghai Auto Show in China, looking big and very expensive, and thus almost assured of success in the Chinese super sedan market. Production of the Lagonda Taraf is limited to 200 units worldwide, and China will get about 50 cars.
The Lagonda Taraf is based on a stretched variant of Aston Martin's bulletproof VH platform, it is the largest car build by Aston Martin since the 1976 Aston Martin Lagonda, which was in every inch the inspiration for the Lagonda Taraf.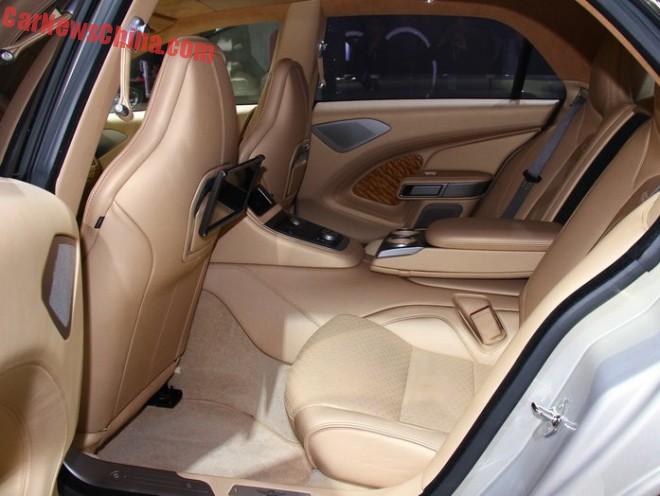 A very spacious interior with still-sporty seats. Beautiful materials with loads of wood and loads of leather.
The 'Lagonda' name will morph into a semi-separate brand, with the long-expected Aston Martin SUV as the most important vehicle in the range. The Chinese market is almost dying for the SUV and rumors say Aston Martin has already shown drawings and models to potential buyers in Beijing, Shanghai, and Guangzhou.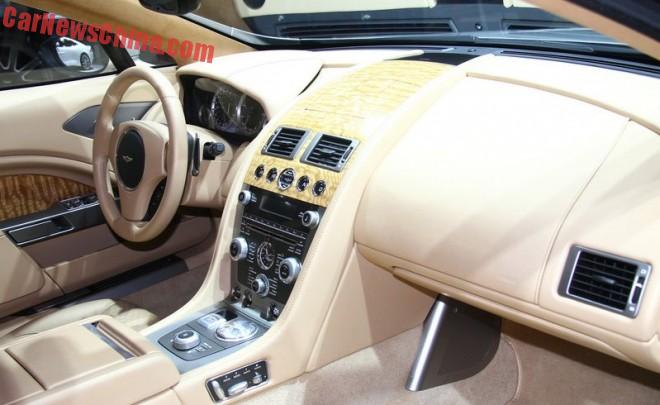 Dash pretty much standard Aston Martin bar for the new drive selector and the light-wood panel on the center console. The Lagonda Taraf is powered by the long-running 6.0 V12, here good for 560 horses and a 281 kilometer per hour top speed.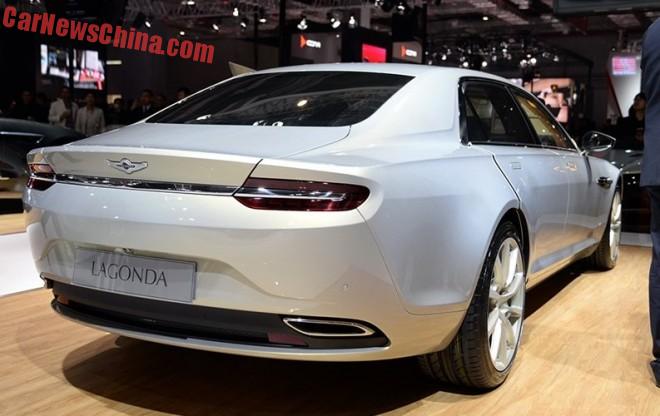 The Lagonda Taraf will be launched on the Chinese car market in Q4. Price yet unknown but it will be very expensive.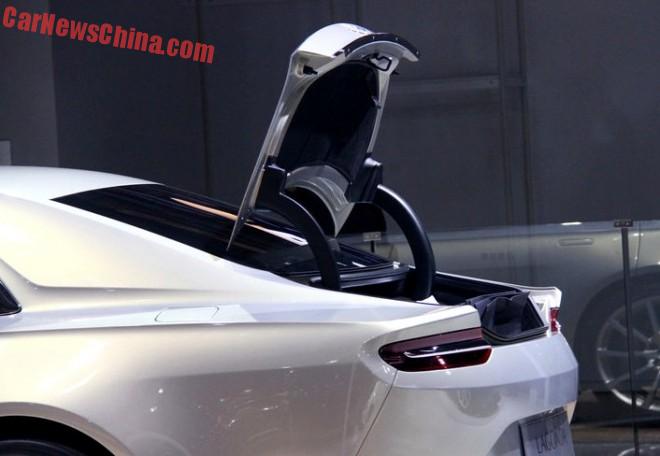 The Taraf says goodbye.