A beautiful black Lexus Aristo, Spotted in China just west of the eastern section of the Fifth Ring Road in Beijing. The Lex' was in very good shape. Clean body, no rust or busts, shiny chrome, and all parts in place, including the original alloys.
The seats are a bit worn but otherwise a fine and original interior. The only thing new is the odd gear knob cover. The first generation 'S140' Lexus Aristo, also (and better) known as the Lexus GS, was manufactured from 1991 until 1997. The aerodynamic sedan was designed by none other than Giorgetto Giugiaro. The Aristo was available with a 3.0 six-in-line and a 4.0 V8, both mated to a four-speed automatic, sending power to the rear wheels.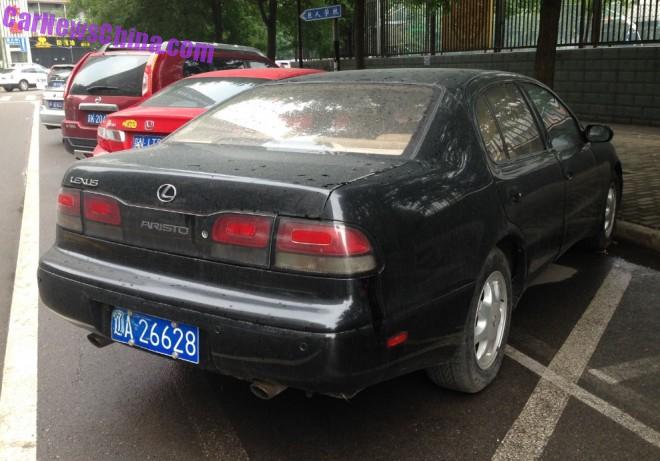 Two exhaust pipes, indicating this is a V8 model. License plate from northeast Liaoning Province. The first generation Lexus Aristo was never officially exported to China so how this fine example ended up in the capital is somewhat of a mystery.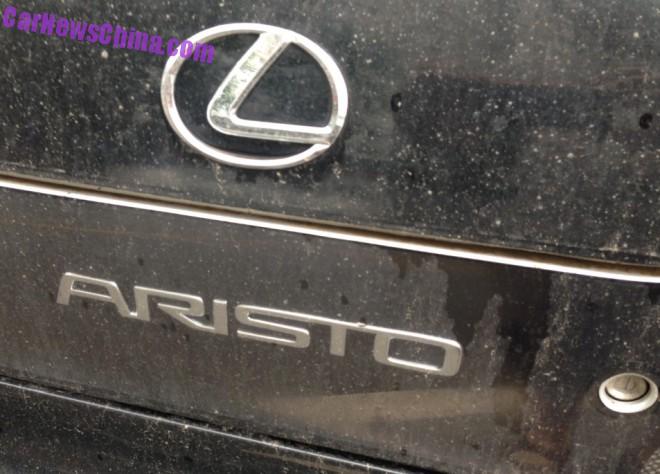 The Lexus Aristo.