The new FAW Besturn B30 sedan will be launched on the Chinese car market in November. Price will start around 60.000 yuan and end around 80.000 yuan. The Besturn B30 debuted in concept form on the Shanghai Auto Show in April, and the final production version will debut on the Chengdu Auto Show in September.
Besturn is a brand of First Auto Works (FAW). The Besturn B30 has been under development since early 2013. Initially, the B30 was going to be based on the platform of the old Volkswagen Bora, which was made in China by the FAW-Volkswagen joint venture. Besturn however now says the platform for the B30 is completely new.
We doubt that. Besturn has never ever developed a platform, but we do hope they managed to get something a tad more modern. The engine however indicated they did not: the B30 will be powered by an ancient Volkswagen 1.6 liter four-cylinder petrol with 103hp and 145nm, mated to a five-speed manual or a five-speed automatic. This engine used to power many a China-made Volkswagen, but it has since been phased out and sold on to FAW.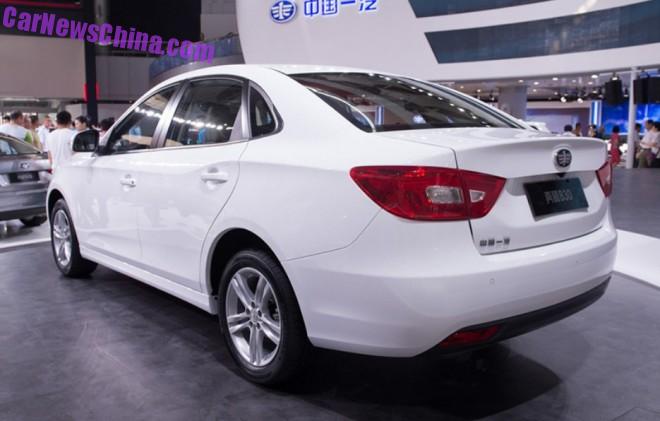 Design is surprisingly good for a small FAW, indicating the pretty Besturn B90 wasn't just a lucky shot. Integrated wing in the boot lid nice work, but taillights a tad too big and wheels a tad too small. There will also be a hatchback version which will be called Besturn B20, powered by the same 1.6.