This is the first image of the brand new Thunder Power EV electric supercar from China. It will have its worldwide debut on the Frankfurt Auto Show on September 15. The Thunder Power EV will be powered by an electric motor with a massive 435hp, good for a 250 km/h top speed and a 0-100 in five seconds. Range is claimed to be 600 kilometer.
The Thunder Power EV is developed by a company called Thunder Power. The company was founded in 1987 in Taipei, Taiwan, making all sorts of power tools. Recently, the company decided to go for electric cars. Thunder Power is presently headquartered in Hong Kong, and the Thunder Power EV will be manufactured in a new plant in the city of Shaoxing in Zhejiang Province, Mainland China. Total investment is 4.5 billion yuan or 710 million USD.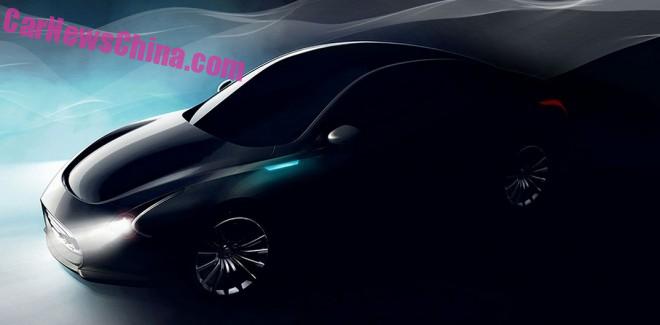 The Thunder Power EV will be launched on the Chinese car market sometime next year. Price will start around 400.000 yuan, excluding green car subsidies, which can count for about 90.000 yuan. Market price will thus hover around the 310.000 mark, which translates to 48.590 USD.