Mobility-as-a-Service (MaaS) concept has been gaining a lot of ground in recent years, with more and more companies interested in adhering to the idea. In a recent LinkedIn post, NIO's Europe Vice-president Hui Zhang declared the company's interest in the Mobility-as-a-Service concept.
Mobility-as-a-Service aims to allow users to shift from traditional ownership of mobility services to a system where one can plan, book and pay for multiple means of transport through a single interface.
As Hui Zhang states:
"We are firm believers that collaboration will be the enabler to transition to Mobility-as-a-Service (#MaaS), ultimately unlocking the benefits of a truly interconnected and sustainable global mobility ecosystem."
NIO's MaaS interest declared at the St. Gallen Symposium
The declaration came up as Hui Zhang attended the 51st St. Gallen Symposium hosted in Copenhagen. Previously known as the International Management Symposium, the club was founded in 1969 and was organized at the the University of St. Gallen.
Now at its 51st edition, the Gallen Symposium brought together big names. Besides NIO's vice president Hui Zhang, the Symposium was attended by Peter Voser (Shell managing director), Rene C.G. Arnold (Huawei's VP of Public Affairs), and Piergiorgio Cecco (Genesis Motors regional operations manager).
Key findings of the event will be published as part of a white paper in the near future, Hui Zhang states. We will keep an eye on that.
NIO's pursuit of Battery-as-a-Service (BaaS)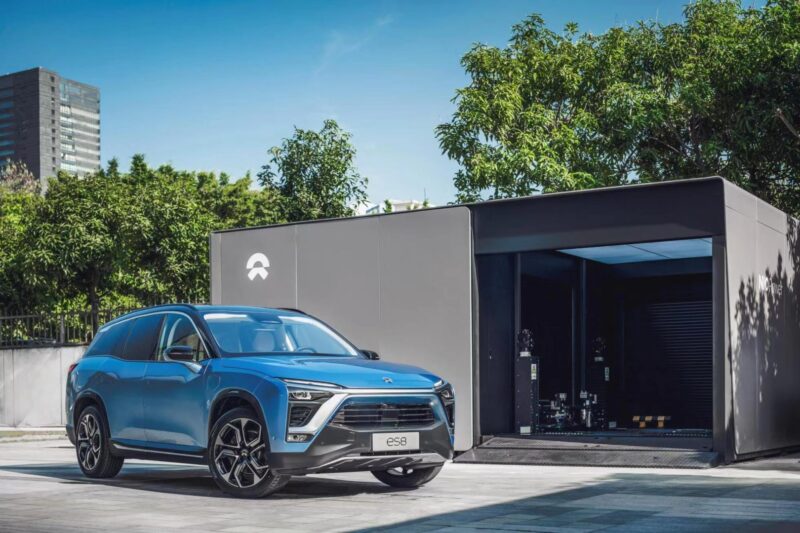 Alongside the openly expressed interest in Mobility-as-a-Service, Hui Zhang also mentioned NIO's development of Battery-as-a-Service (BaaS). This concept allows the separation of batteries from electric cars. This allows car owners to lease batteries. BaaS aims to reduce upfront costs of electric vehicles and to address the range anxiety issues of an electric vehicle.
Currently, NIO is offering a BaaS subscription for a monthly fee of RMB980 (146USD) on 70kW batteries and RMB1,480 (220USD) for 100kWh batteries.
NIO development in China
Headquartered in Shanghai, NIO is one of China's premier electric vehicle manufacturers. Founded in 2014, NIO saw accelerated growth, requiring only 4 years to produce 200,000 vehicles.
In addition, a recent announcement from the company indicated the extension of its charging and battery-swapping network to new locations in China.