This is the new superbly badass IAT Automobile SUV concept for the Beijing Auto Show that starts next Monday. The vehicle is a giant sporting an angular military-style stealth-like design. Absolutely impressive and absolutely crazy. No word yet on power, but a car like this should have a V10 diesel.
Note how many lines come together at the bottom of the C-pillar.
IAT Automobile Technology (web) is a Beijing-based design and engineering company founded in 2002. It has designed and developed cars for almost every major Chinese automaker, including First Auto Works, Beijing Auto, Changhe, Brilliance, and, interestingly, Zhiche Auto, a new electric-SUV company.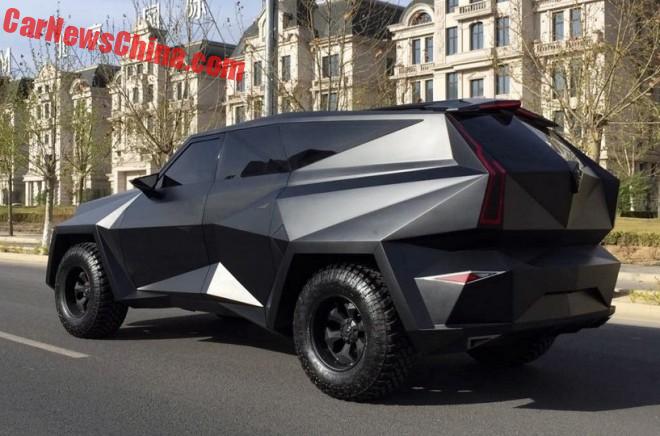 Diamond shaped rear window. Lights going from bumper to roof. Tires are monstrous.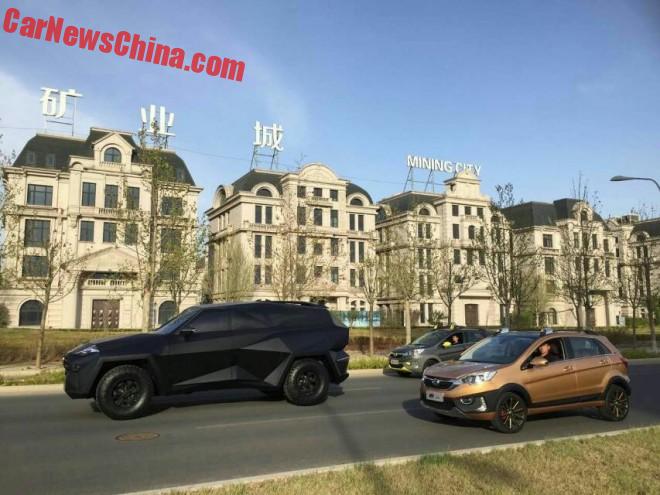 The new SUV with the Changhe Q25, which was apparently designed by IAT as well. Length of the Q25 is 4095, and that makes the SUV at least six meters long.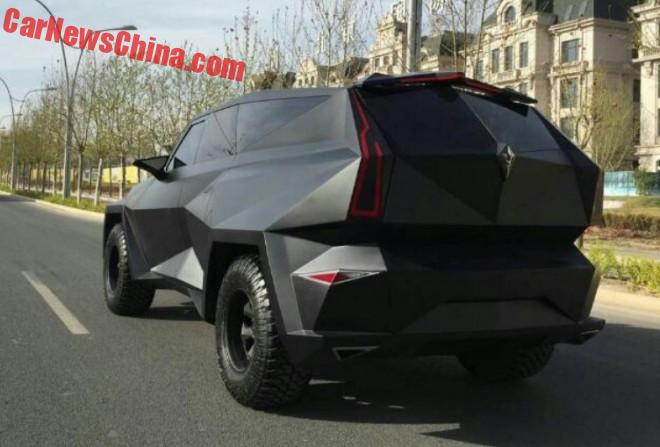 IT actually has a wing on the roof! Needs down force… Great looking car, we will sure have a good look at it on the Beijing Auto Show.