Another day and another new car brand from China. This is the brand new Zhiche Auto, a new and fully electric SUV that will be launched in a small series on the Chinese car market in 2017. The yet nameless vehicle had its debut in Beijing yesterday night, and earlier that day Zhiche Auto launched yet another new SUV on a home electronics show in Shanghai.
The text on the grille and lower bumper can be changed. Here is says 'hello' and 'Z'.
A launch on a home electronics show is no longer fuzzy, because with Zhiche Auto it is all about 'interconnected car' and 'connected cars', which in short means vehicles can connect with each other and with the wider world, which includes the home and the office. The car's computers for example will be able to order the house computer's to start up the heating system when the navigation system knows the vehicle is heading home. The SUV will also feature various autonomous-drive systems.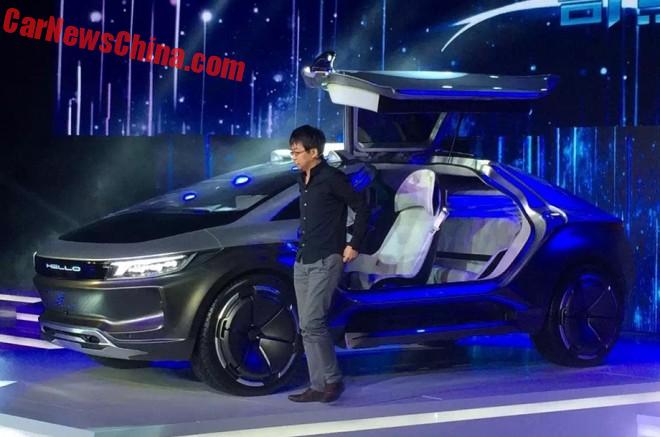 Zhiche Auto was founded in 2014 and is based in Beijing, it focuses on the development of new energy vehicles (NEV's), smart-car connected systems, and related cloud computing systems. It is headed by CEO Shen Haiyin, who formerly was president of Chinese e-commerce website 360.com, and vice president of the Japanese software company Kingsoft.
hiche Auto cooperates with the Japanese engineering company GLM, which was closely involved in the development of the speedy Tommy Kaira ZZ electric racecar. The company lists (scroll down) a whole herd of companies it says it is also cooperating with, including Sharp, BorgWarner, Desay, Toshiba, Texas Instruments, and Gemalto.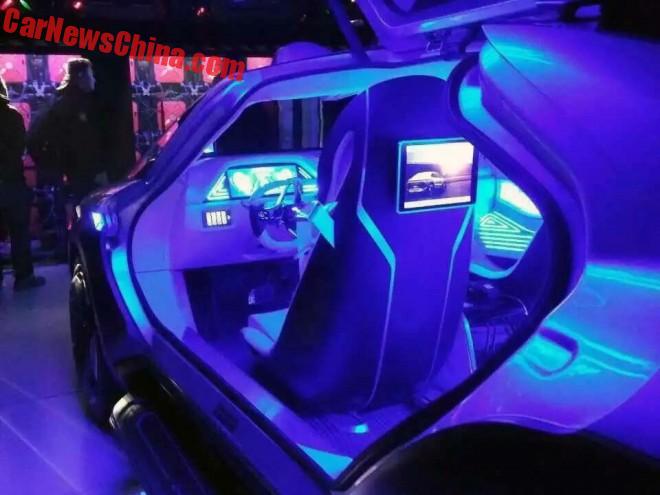 The car has a high tech interior with loads of led and screens, but the wheel looks a bit flimsy. The falcon doors open upwards for cool and easy access.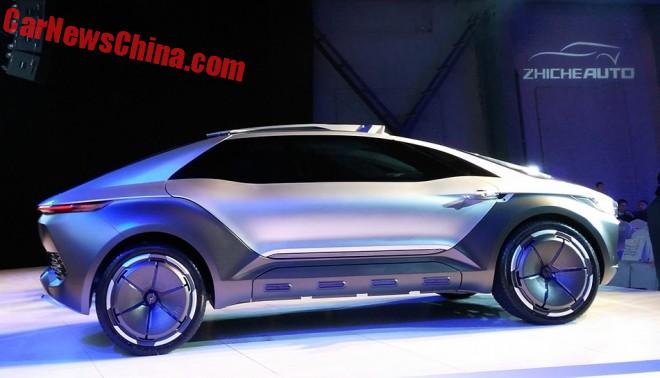 It looks fantastic in coupe-SUV style, with sleek lines and big wheels, with the rear end especially well done. It was designed by Chinese designer Du Baonan, who previously was chief designer at PSA China, where he penned the Citroen C4L, among others.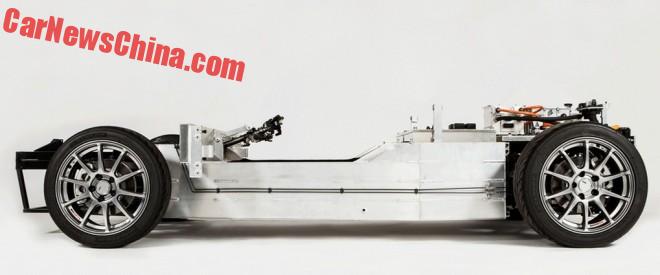 Zhiche Auto has not released any details about the drive train, but it does show a electric-car platform on its website. This however appears to be a platform for something sporty, like seen…

… in the Zhiche Auto logo, and…

… in a rendering elsewhere on the site. This all seems to indicate the company doesn't only want to do SUV's but something supercar too.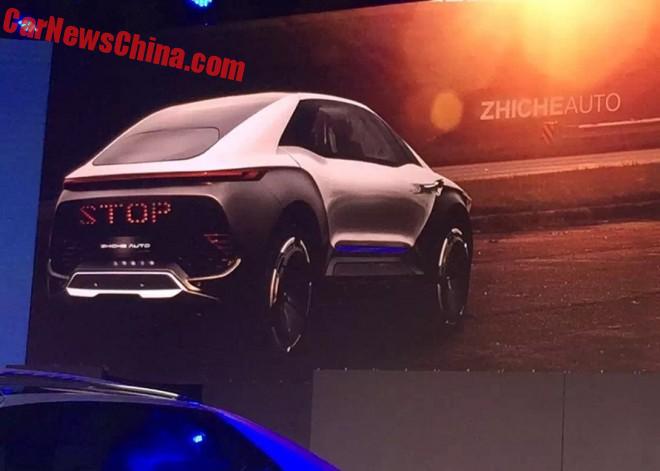 STOP for a brake light, very nice.
The Zhiche Auto SUV is the latest in a string of new Chinese electric cars and supercars or proposals therefore, including the TechRules GT96, Windbooster Titan, Qiantu K50, the Thunder Power, and the controversial Youxia One. Will even one of them really hit the road..? We sure hope they will.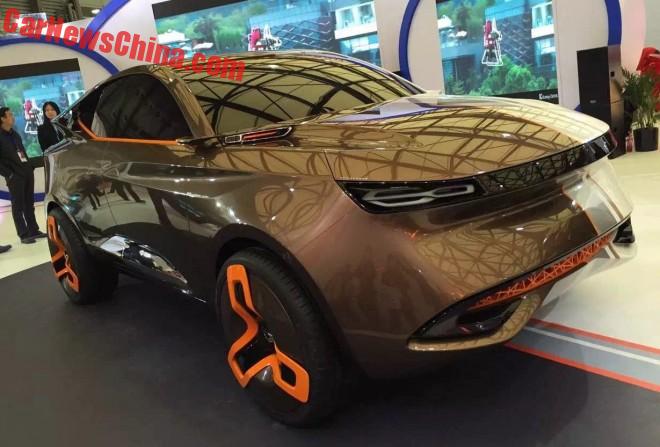 This is the other SUV that was launched in Shanghai. More off-road like, with orange wheels! It is electric too but doesn't have an interior. No name either. More on Zhiche Auto as we get it!