The Dongfeng Fengguang 580 SUV has been launched on the Beijing Auto Show in China, looking sweet in blue showing off its shiny shiny grille. The Fengguang 580 is a new compact SUV, it will be launched on the Chinese car market in June, and price will range from 90.000 to 150.000 yuan.
The Fengguang 580 will be powered by a 1.5 liter turbocharged four-cylinder petrol engine with an output of 150hp, mated to a six-speed manual or a six-speed automatic.
Size: 4680/1845/1715, and wheelbase is 2780. Dongfeng will offer a five-seat and a seven-seat version. Price will range from 90.000 to 150.000 yuan. The Fengguang 580 is manufactured by Dongfeng Xiaokang, a commercial-vehicle division under Dongfeng Motor that makes a range of mini vans, mini MPV's, and small trucks. The Fengguang 580 is their first true passenger-car SUV.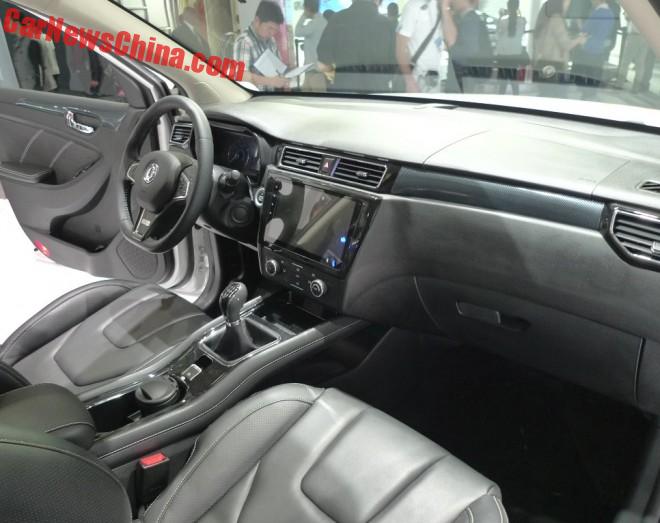 The interior looks great for the segment, but it is possibly a tad too gray. This car too is aimed at young car buyers, and they do like a bit more color. The touch screen is large and the infotainment system comes with comes with full smartphone integration, USB and HDMI connectivity, satellite navigation, a wifi hot spot, and permanent 4G internet.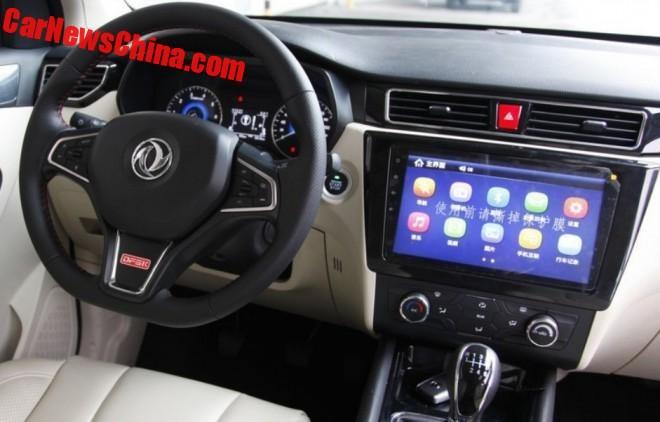 Earlier spy shot of the system in action.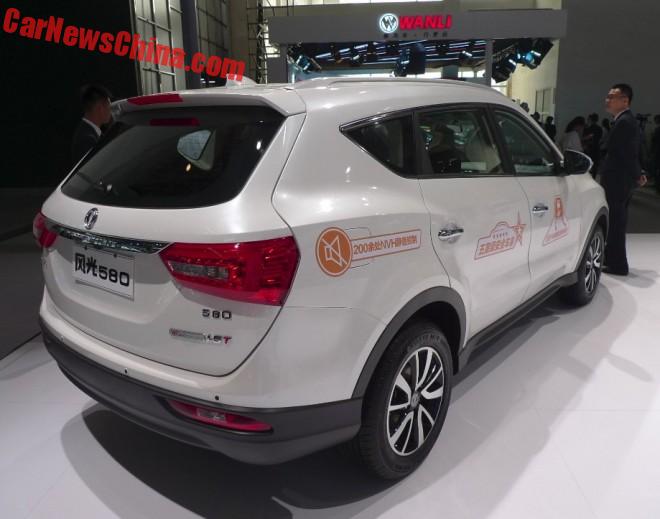 The lights are red, the lights are large, and the lights are connected by a shiny strip. Just like almost all the new compact SUV's from local Chinese automakers.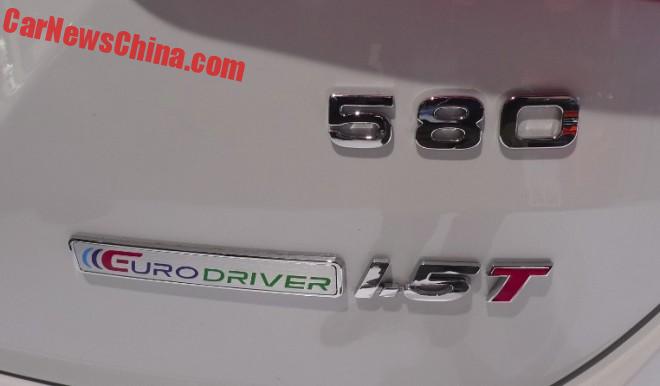 The name for the engine series is 'EuroDriver'. That names reminds us of the early 00's. Everything car-related was 'euro' then, the Chinese thought that sounded modern and high tech-ish. It is very rare to see that kind of a name today, with all the mess in Europe, but Dongfeng does it.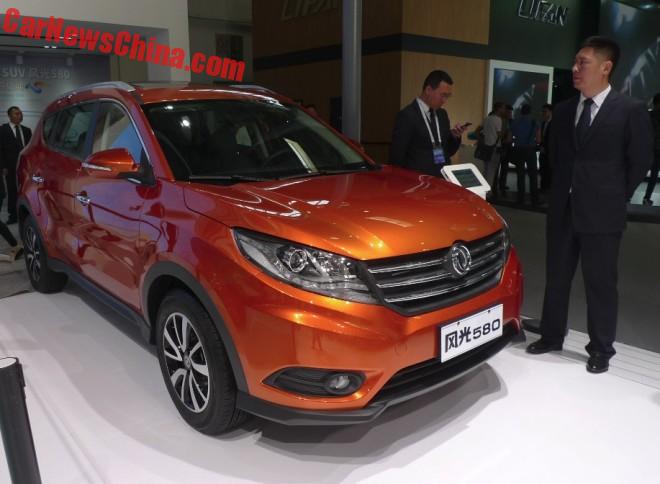 Security man kept a close eye on my movements. They had a security man at every car. The security man didn't know about the car. For questions I had to go to the information men. One of those can be seen in the background, wearing a big blue badge around his neck, working his phone. I didn't dare to disturb him, and anyway, I didn't really have questions.