The new Hanteng X7 SUV has been launched on the Chinese car market, and that means we now have four X-Sevens in China; the Hanteng X7, the Lifan Maiwai X7, the Landwind X7, and the upcoming Zotye Damai X7. Design of the Hanteng X7 is a tad too close to the Volkswagen Touareg, with some BMW and Audi thrown into the mix. Not bad, but pretty generic.
The Hanteng X7 is the first child of a new car company called Hanteng Autos, with an S at the end.  The Chinese name is Hanteng Qiche, full name is Jiangxi Hanteng Automobile Corporation, founded in 2013 in the great city of Shangrao in Jiangxi Province. Next up is a compact SUV. Name is yet unknown, but we bet it will be called Hanteng X5.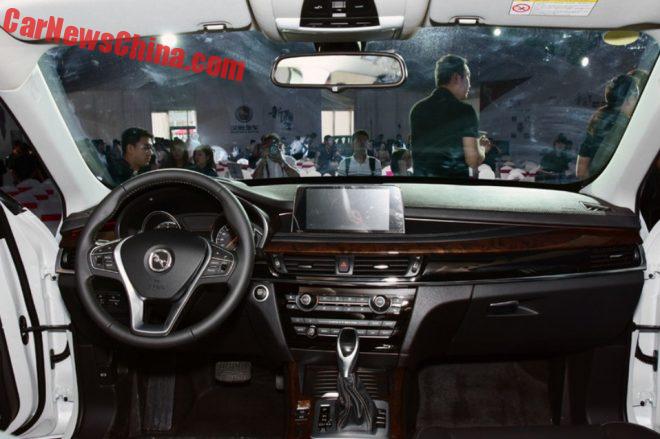 The interior is all right. The black plastics look rather cheap, and the steering wheel doesn't look very 2016. The fake wood is good. Touch screen is big enough. Dials are analogue.
The Hanteng X7 is available with two engines: a 1.5 turbo with 150hp and 215nm, and a 2.0 turbo with 190hp and 250nm. The 1.5 turbo is mated to a five-speed manual and the 2.0 turbo to a six-speed DCT.
The engines are sourced from Mitsubishi, manufactured in China by the Shenyang-Mitsubishi engine-making joint venture. This outfit sells engines to almost every small Chinese automaker. The 2.0 turbo for example also serves under the hood of the… Landwind X7 and the Zotye Damai X7. Same engine, same name. Same same.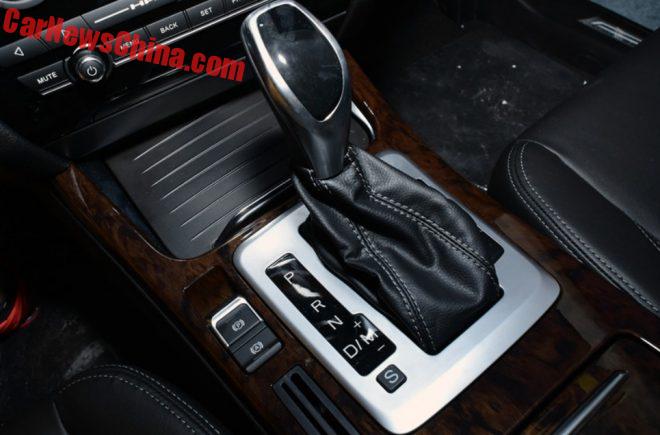 Fit and finish doesn't seem perfect yet. Button for the parking brake is awfully small.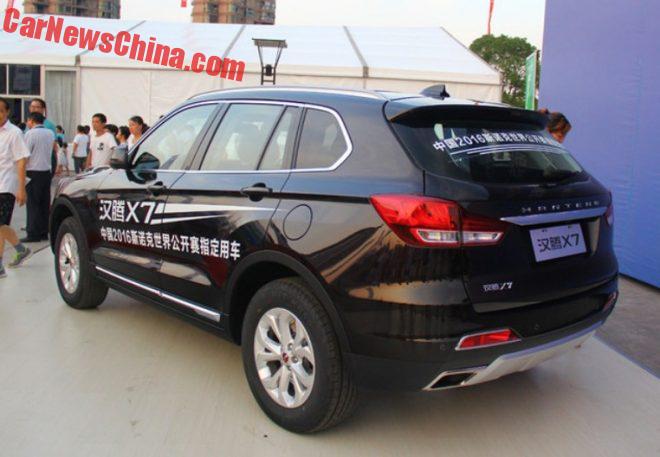 Very BMW from this angle. Large rear lights connected with a shiny strip. Skid pad in the bumper with a pipe tip on each side. Roof rails do not appear to be very useful.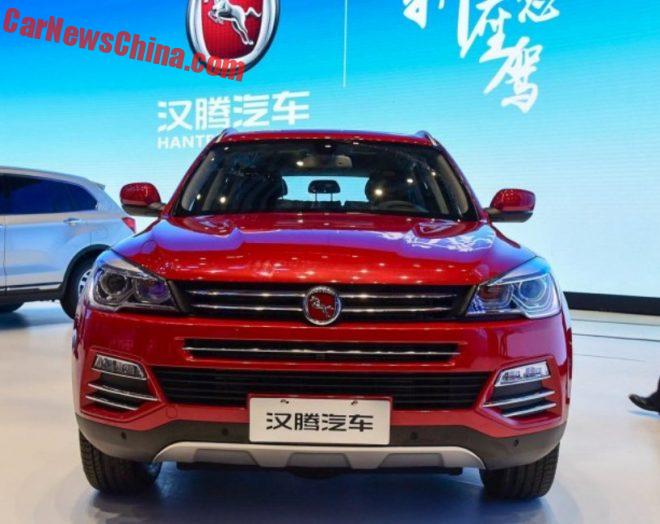 The horse logo is not uncool, in silver on red.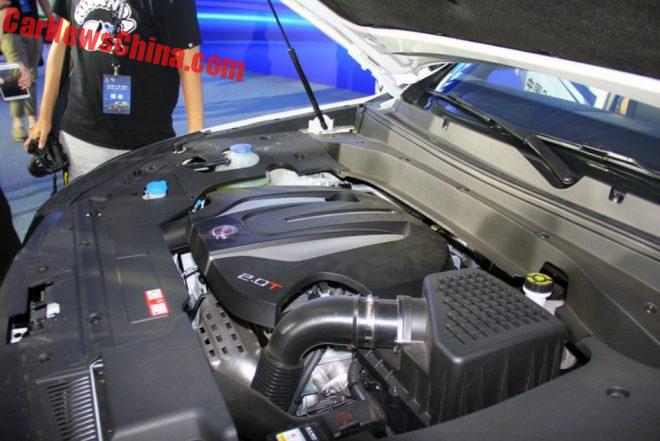 The 2.0 turbo in the neatly covered engine bay.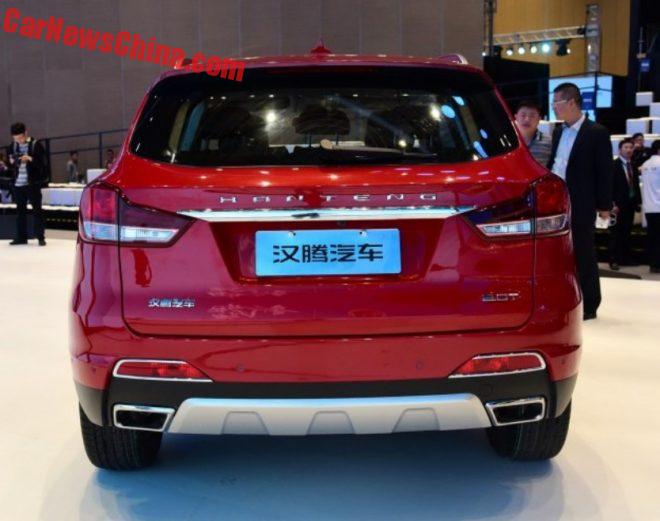 Hanteng name in English on the back. The company hasn't opened a dealer in Beijing yet and I doubt they ever will. This sort of cars from this sort of brands usually stays near the second tier cities where they were born.