The Dongfeng Fengdu MX5 SUV was launched on the Chengdu Auto Show in China, featuring sleek headlights and a big grille with a shiny strip going through a huge Dongfeng logo. The Fengdu MX5 will be launched on the Chinese car market in late Q4. Price will range from 90.000 to 120.000 yuan.
Fengdu (风度) is a new sub-brand of Dongfeng Automobile. Their first car was the Fengdu MX6, and a smaller Fengdu MX3 will follow in 2017.
The Dongfeng Fengdu MX5 is basically the same car as the Dongfeng Fengshen AX7 which was launched in October 2014, bar for the grille, headlights, taillights, and bumpers.
Fengshen (风神) is another sub-brand under Dongfeng. Selling two extremely similar cars under two different brands might look strange but it is not in China. Many local Chinese brands do exactly the same thing. The idea is to aim brands at very specific markets, like older buyers, younger buyers, first-car buyers, young first-car buyers, buyers in smaller cities, young buyers in big cities, and whatnot more.
More experienced automakers manage to do all that with one or maybe two brands, but Chinese automakers rather have a zillion.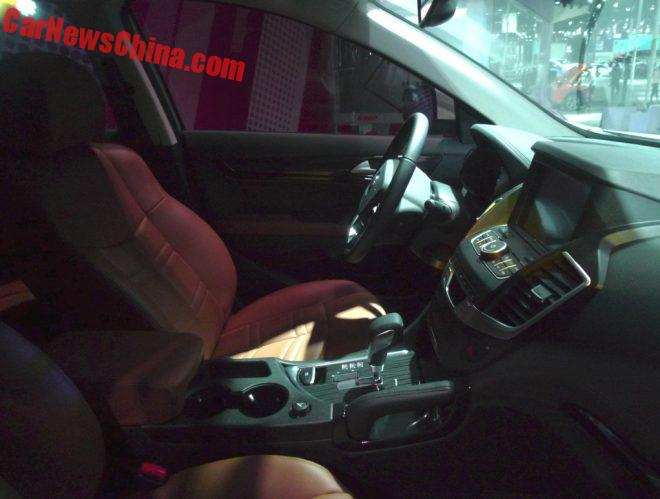 There was only one car on the booth, with the doors locked and the windows black. Dongfeng sure wants to save the interior for another media day. Happily, my super spy camera can see right through all that. So what do we have? Two rather small cup holders, an electronic parking brake, a handle bar for the passenger (this MX5 goes fast!), a big ass gear lever, a non-touch screen, and an analogue instrument panel.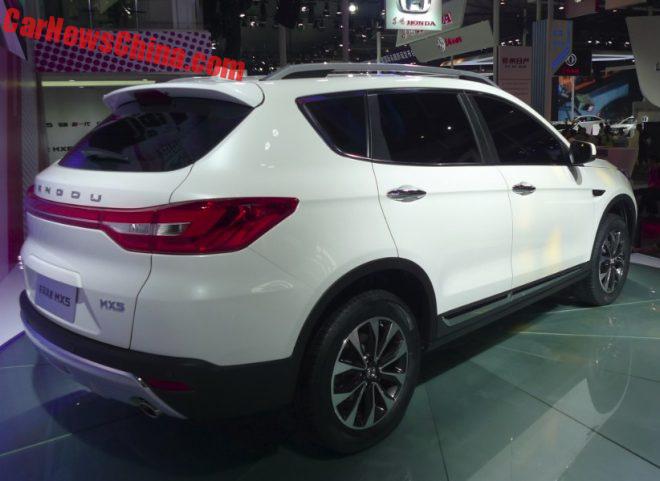 The rear is bulbous and it has truly giant rear lights, in a time where smaller ones are fast becoming fashion. These lights indeed are the largest we saw on any new car on the show. That's a prize for Dongfeng!
The MX5 will be available with two engines: a 2.0 with 146 hp and a 1.4 turbo with 140hp, mated to a six-speed manual or a CVT. Size: 4720/1850/1727, and wheelbase is 2712.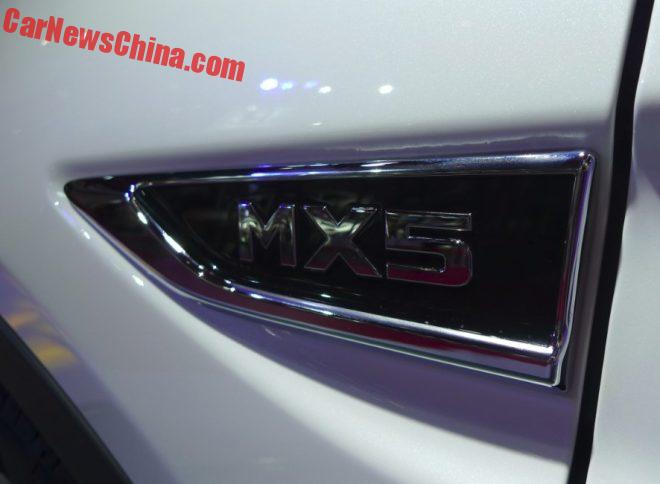 Not a sexy Japanese roadster; this is a Chinese SUV.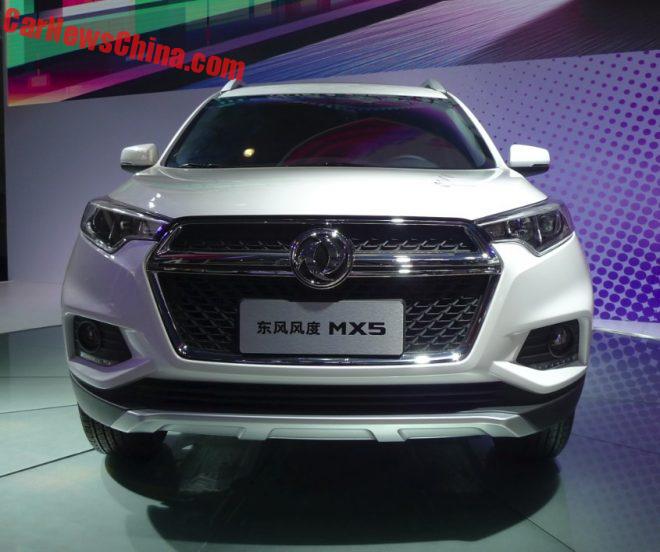 But it is not un-sexy. Just look at that grille!