Changan Qiyuan's first model, Qiyuan 07, made a debut at Chengdu Auto Show Monday. Qiyuan plans to present two more sedans and one more SUV model by the year end.
The electric sedan has a slick aerodynamic shape and retractable door handles. The front end of the Qiyuan A07 has a long LED running lights strip. As for the high beams, they sit in the front bumper. As for the back of this sedan, it has a ducktail spoiler and a single taillight unit. It is built on 4905/1910/1480 mm chassis that sits on 2900 mm wheelbase, which is 90 mm shorter and 10 mm lower than BYD Han EV.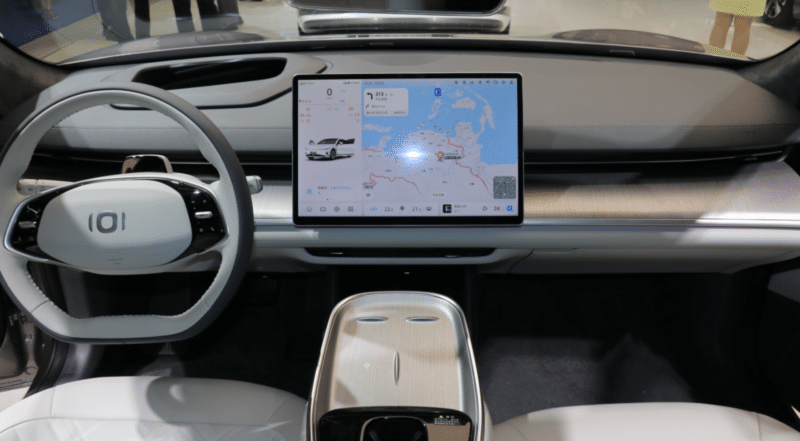 Interior of the Qiyuan A07 offers a huge floating screen, while the sedan does not have an instrument panel. It is replaced with an HUD. The steering wheel has two spokes and a flat bottom. The gear shifter sits right behind the wheel.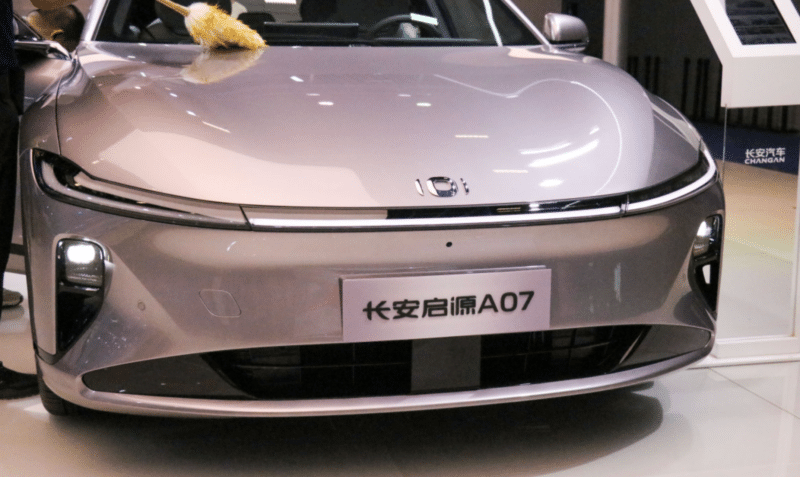 The powertrain stands on the EPA1 platform and shares it with the Deepal SL03. Its EREV version has a 1.5-liter self-aspirated four cylinder petrol-powered ICE for 88 hp. Its power output does not look like much, but you should keep in mind that it doesn't transfer any torque to the wheels. Instead, it acts like a generator, charging the battery, which powers electric motor generating 218 hp. The all electric version has two optional e-motors for 218 and 258 hp. As for the battery, it is also available in two options: for 58 kWh (515 km CLTC) and for 80 kWh (710 km).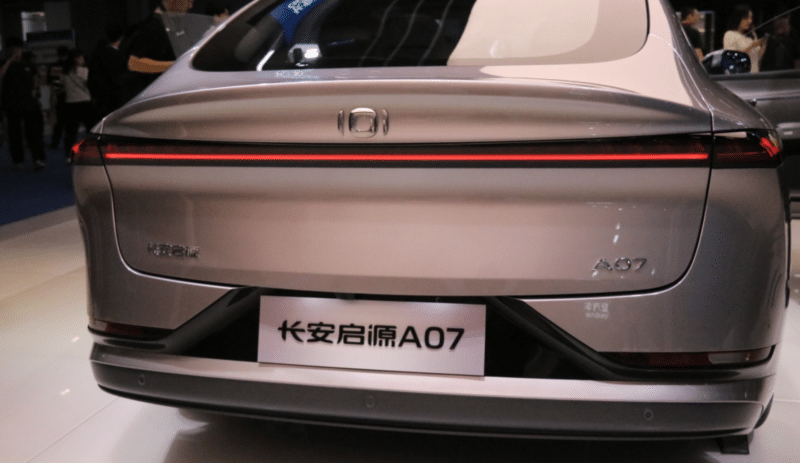 Last week, Chongqing manufacturer revealed the plans for its new brand, Qiyuan. Thew brand comes after the car maker launched Avatr in cooperation with Contemporary Amperex Technology (CATL) and Huawei and Deepal. All three brands are part of the so called Shangri-la plan presented in 2017, which set out a roadmap with an aim to stop selling internal combustion engine (ICE) vehicles by 2025.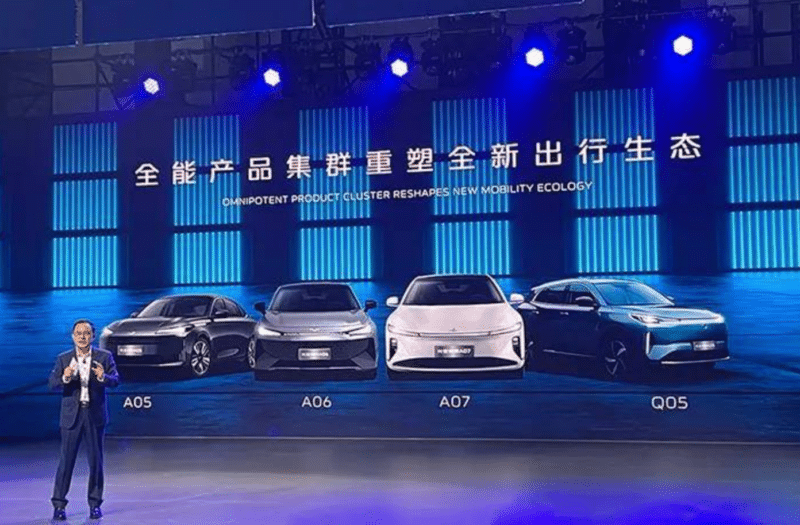 Based on Qiyuan plans, current models under Changan's own new energy portfolio will be merged into the new brand that plans to present two more sedans, A05 and A06, and one SUV by the year end, Q05. The brand plans to release ten models by 2025. The vehicles will be sold under three series. Sedans will be sold under A-series, SUVs under Q-series, while the smart and digitized vehicles will be sold under E0 series. They will all be built on SDA architecture. Qiyuan aims at 1.5 million units' sales by 2030.
Qiyuan is a new NEV brand under Changan that was previously known by its code name "OX". Its Chinese name is 启源, which can be translated as "origin". The brand comes after the manufacturer already founded two new energy vehicle (NEV) brands – Avatr and Deepal. All three brands are part of company's transition from internal combustion engines to the electrified vehicles.
The A07 recently rolled off production line in Nanchang. The Nanchang plant is owned by Jiangling Motor Holdings, a joint venture between Jiangliong Motors, Changan and a local investment company. The plant mainly produces Changan's models, such as Raeton CC sedan.
Source: Internet Info Agency, Dongchedi